Fisheries agency to bring fish to the people with moveable kiosks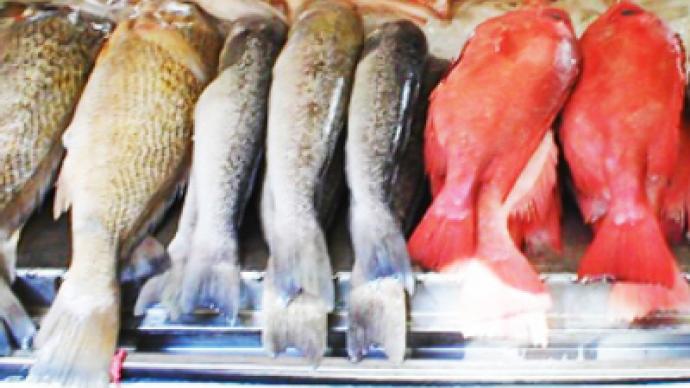 The Federal Fisheries Agency is launching a chain of moveable kiosks in Moscow and St Petersburg, in an attempt to promote cheaper fish and fish products.
The kiosks will sell products as much as half the price as comparable prices in standard retail outlets. The move comes after the agency had opened a chain of 'Ocean' shops, but found real estate prices in Russia's larger cities meant that the margin required to cover this meant prohibitive retail prices for customers. Alexander Savelyev, Head of the Agency's Press service says the move to moveable kiosks is to help keep prices affordable.
"Already, in spring this year, we have started opening shops under the name "The Ocean", based on a moderate rent, due to the support of municipal authorities. Today there are 52 shops in 30 of Russia's regions, with the majority of them in the Rostov region. In Moscow and its suburbs, as well as in St. Petersburg, we faced sky high rental payments. This makes our products too expensive, while our target audience is people with an average income. By using moveable kiosks we want to make fish products socially available."
He added that the plan is to begin with 3 kiosks, which will begin with fish as a fast food.
"We plan to open 3 shops of "The Ocean" in Moscow, then move to St. Petersburg. In the first stage these will sell fast food, a kind of the British "fish and chips", and then they will offer the minimum assortment of frozen fish."

You can share this story on social media: