It's all about winning: Sberbank promotes souvenir coins with online game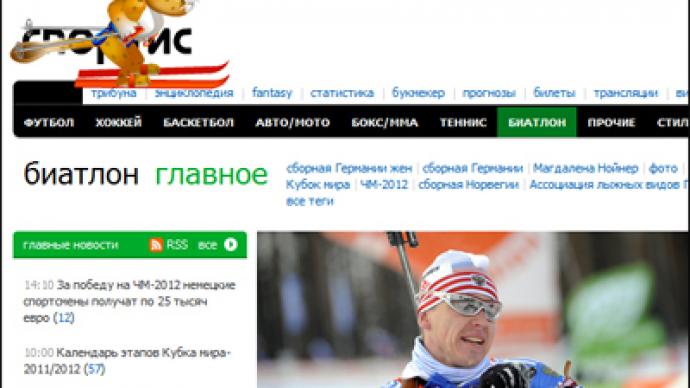 Russia's Sberbank has launched an online game to promote it souvenir coins for the 2014 Winter Olympics in Sochi. The bank is one of the event's main sponsors.
With the help of one of the Olympic mascots: the Polar Bear, the Leopard or Hare you can try winter sports such as ice hockey, skiing and skating to win golden coins.The game has been done with a sense of humour. The opening page is made to look like Sberbank's own front page, and every game has a background parodying what Russian newspapers wrote about the Winter Olympics in Sochi. Covering all levels takes around 10 minutes and results can be shared on social networks.Sberbank is the only bank authorized to make souvenir coins for the 2014 Winter Olympics. There are four variants of the silver 3 rouble coins, one silver 100 rouble coin, tree types of gold 50 rouble coins and one golden 1000 rouble coin on offer. They cost from $111 to $12,600 to buy.The demand is already high, and some coins are already out of stock. Sberbank's sales of the coins grew more than 30% in 2011, according to its own data.
You can share this story on social media: