Sberbank to call in collectors on bad loans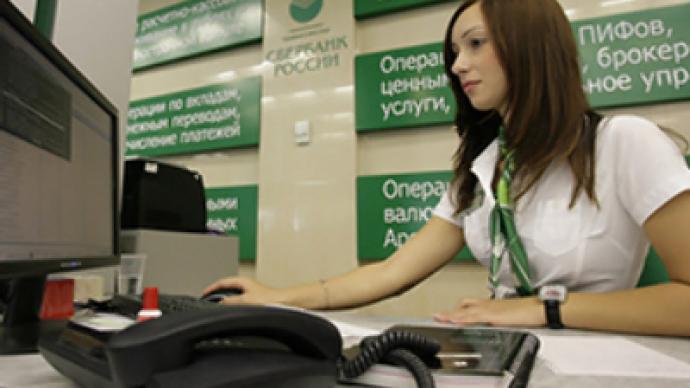 Sberbank will pass its bad debts to collector agencies, with analysts telling Kommersant that moving before now could have harmed its social reputation.
Vadim Kulik, risk director at Sberbank says Russia's largest bank has already worked out regulations, that all of its territorial banks will use to cooperate with collector agencies.
"We have worked out and confirmed the regulations for cooperation with collector agencies for our territorial banks, which enables them to accredit some of collector agencies and pass them their debts to operate that comply with certain criteria."
Kulik added that move will impact on loans outstanding for more than 6 months.
"The talk is of loans overdue from 180 to 365 days, depending on the credit type."
Until now Sberbank has managed its own bad debts, but Kulik explained that using collector services will facilitate better operations of its regional departments .
"Despite the fact that we have a low level of arrears on individual loans (3.5% compared to 7.5% for the whole system), we understand that some borrowers who received credits before the crisis and faced difficulties won't be able to service them well, that's why we want to give the territorial banks an additional instrument to operate with bad loans."
Analysts also say this isn't the result of a worsening credit portfolio, with Mark Rubinshtein, from Metropol IFC, adding that Sberbank's social status didn't allow it leeway to extensively push using collection agencies beforehand.
"During the crisis, the reputation of the State owned bank and the social responsibility it had been entrusted with didn't let Sberbank follow the example of most commercial players and attract collectors to work with bad loans."
Among other big players working with collector agencies in Russia is VTB 24 which provides them with a return of about 13 – 15% of the assets they had passed to agencies.
You can share this story on social media: