Grey forecast for Euro 2012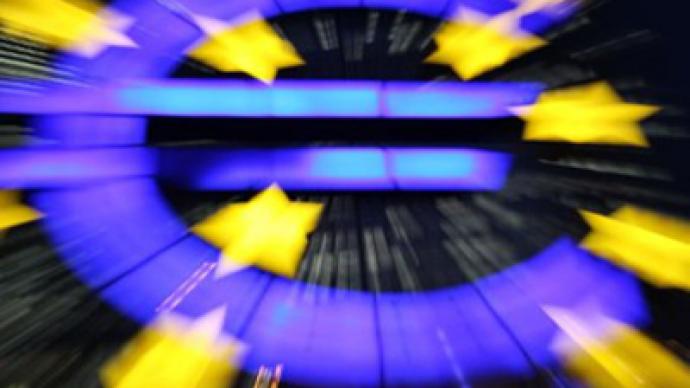 The prospects for the euro zone are as grey as the winter days. The never ending Greek debt crisis, and the pessimism surrounding the Euro have led to a growing mood of apocalypse among some analysts.
One of them is Denmark's Saxo Bank which is predicting a 25% slump in the European equity market and an accompanying liquidity freeze.Chief Economist Steen Jacobsen says a systemic collapse in Europe is quite possible because EU leaders are failing to understand the sovereign debt crisis is one of solvency not liquidity. "It has become a game of continuing to throw liquidity at what is essentially a solvency issue. It is like pretending you can treat a patient, who is ill by giving him morphine", says Mr. Jacobsen.According to Saxo Bank estimates the negative growth outlook for Europe will be complemented with problems in China, which is challenged with the task to re-balance its economy.As the result of the European collapse, Saxo Bank predicts interest rates will go up and budgets come down and the public sector will have to face the harsh reality of wage cuts or shrinking overnight. All this will have a negative impact on the Euro, the Swiss Franc, and the Chinese Yuan, even though it could be good news for such safe haven currencies as the U.S. Dollar, the Japanese Yen and the Norwegian kroner.But not all share this pessimism, Tom Mundy, chief strategist at Otkritie Investment Bank, points out "there is big divergence in opinion. For every analyst saying the market is going to collapse there is an analyst who is saying the market is going to run".Mr. Mundy pointed out that it is quite clear the "Euro zone is going to enter a period of low growth, possibly even recession. Can the market price that? Potentially – yes. It does not necessarily imply the equity market is going to collapse, but it could be quite a difficult time for the Euro zone. For me personally I would rather bet on the countries I know have got a strong balance sheet, and a decent business model". Talking about the crisis aftermath for Russia and some other emerging economies' markets based on exporting commodities, Mr. Mundy said their economies are going to be stable" as long as the oil prices are well supported, these are the countries that do not have a credit problem. However, what is clear is that if there any pullback in the oil price from, say, $180 per barrel, there could potentially be significant implications for countries like Russia. That could lead to a lot of pressure on the budget deficit, for example".
You can share this story on social media: