Car sales drive Russian imports up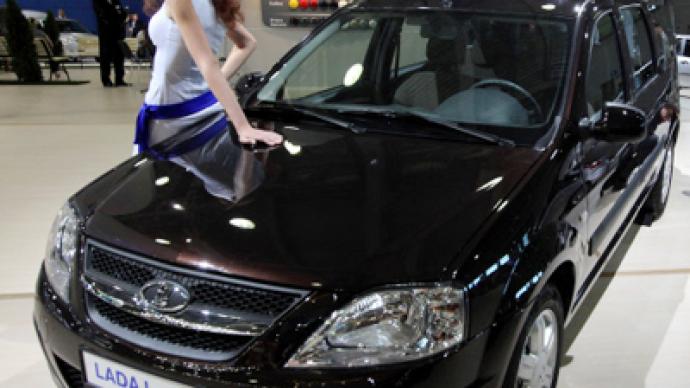 Russian car sales skyrocketing by 27% in October compared to the same period in 2010 with more demand pushing imports higher.
­According to the Association of European Businesses (AEB) the Russian auto market is rebounding.
"The 3Q growth of sales signifies the car market is stabilising. The rate of growth will remain over the next two months." David Tomas, Chairman of Automobile Manufacturers Committee noted.
Over the last 10 months approximately 2 million new cars have been sold in Russia.

Cheaper models like the Hyundai Solaris and Renault Logan have seen sales increased 36% to 76,600 and 68,300 cars respectively. Ford Focus was also among the favorites with over 65,200 cars sold during the last 9 months.
And it's not just the car market that's seen a boom, year on year imports of trucks into Russia has more than doubled.

According to the Russian Federal Customs Services over 25,500 trucks were imported between January and September. Moreover, Russian Customs reported growth of light vehicles imports to 694 thousand units which is a 50% increase.
Scania and MAN are the key exporters with over 4 thousand Scania trucks sold on the Russian market in August-September representing almost 5% year on year increase, while MAN has boosted its Russian sales by 2.2% to 4 thousand trucks.

Alexei Rakhmanov, head of automotive industry unit in Ministry of Industry and Trade, says market statistics should not be ignored by Russian manufacturers.
  "The statistics should be taken into consideration by local truck producers. I advise they learn from it."
KamAz, a key domestic truck manufacturer, sold 23 thousand units in August-September increasing its market share to 40%. KamAz representative says that around 90% of imported trucks are tractor units. The manufacturer plans to increase its market share in this segment.
Kamaz says with the launch of the new model 5490 tractor unit which has been developed with Daimler, they hope to see and increase in market share in this segment to 25%.