Russia's hi-tech looks for cash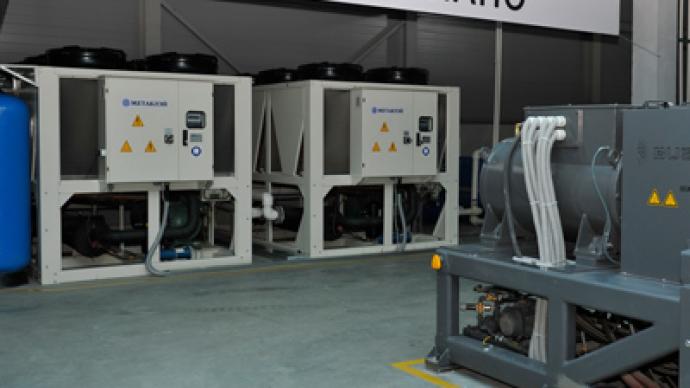 Russian state-owned corporation Rusnano seems to be ready to say farewell to 10% of its shares by the end of 2012. It is funding numerous hi-tech projects in many areas, from solar energy to medicine, and needs cash to fund these things.
Russian and international companies, development agencies and sovereign funds such as the EBRD, Tamasec and QIC may be potential bidders for the stake, according to the Wall Street Journal. Dmitry Akhanov, president and CEO of Rusnano USA, told the publication the proceeds from the privatization are to be spent on investments.Rusnano was set up as a state corporation in 2007 to develop innovative infrastructure in Russia. In March 2011, it was turned into an open joint-stock company with 100% shares owned by the Russian government.The plan to sell 10% shares was first announced in 2011 when Russia's daily Vedomosti quoted Rusnano CEO Anatoly Chubais as saying the stake will go under the hammer by 2013. The privatization of 10% of the company was just the beginning of a plan to make private 40% of the company.In 2011, Rusnano expected its project companies would generate more than $10 billion by 2015. With these figures in mind, Russian analysts predicted that 10% of Rusnano would cost at least $1 billion by 2013.However, in 2011, Rusnano suffered $2.9 billion of net loss under Russian Accounting Standards. The company seems to have a shortage of money. In March 2012, Rusnano announced it was closing 13 investment projects estimated at $600 billion. The official reason for the decision was the rejection of the co-investors. Earlier, in September 2011, Rusnano closed down another 6 investment projects of $300 million.With the investment portfolio reduced, the cost of the 10% is likely to be recalculated.The situation on financial markets indicates it is not the best time for any sale yet. According to Dealogic, there were only two Russian deals on equity capital markets in Q1 2012. Those IPOs totaled $355 million, which is 10 times less year-on-year basis. Net capital outflow amounted to $84 billion in 2011, and $35.1 billion in 1Q 2012. However, by the end of 2012 the situation could change for the better – something everybody is hoping for.
You can share this story on social media: