Russians retain a taste for sweets despite the downturn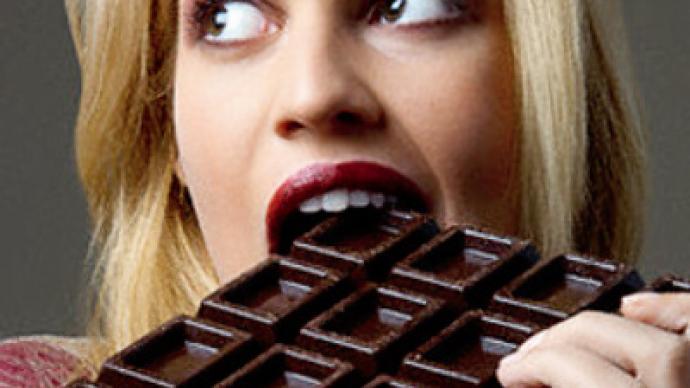 Even during an economic downturn, Russians haven't abandoned their sweet tooth, with sales of sweets and chocolates holding up surprisingly well.
Producers on guard
Despite an economy which by almost all measures has contracted sharply during late 2008 and the first half of 2009, the Russian confectionary market did grow between January and April – albeit at about half the pace of the same period last year. Leading Russian market research group, Business Analytica, says the growth in sales was mostly due to higher prices in some sectors of the market, coupled with producers refining their marketing and branding strategies to keep up sales in an environment tougher than any they've seen so far this century. Despite their efforts, it was higher prices which provided the mainstay.
"For Russian cities with a population over 100 thousand, wrapped chocolate sales volumes were down 6% y-o-y over the first 4 months of 2009, with sales volumes in the most expensive segment, packaged chocolate, falling by 12%. Confectionary sticks were down 10% by volume, with chocolate bars holding up better at a 2% fall. However, higher prices meant in revenue terms the market was up 12% between January and April, compared with a 22% increase last year."
Despite a general trend towards higher prices, many producers lowered prices for key items within their product range. Business Analytica says this is to retain customers in key segments and to retain visibility with customers losing disposable income.
"A price cut is key way to support demand in an economic downturn. At the beginning of 2009 companies such as Comilfo, Kollekzia, Korkunov with its brand Liniya Rosso, and Praline confectionary, reduced prices on some items. In all cases it resulted in an initial jump in sales, followed by a slight longer term sales boost."
Image first…
Indeed, the economic crisis has significantly cut income for most of the Russia's consumers. Nevertheless, many people are either continuing to buy the same brands to keep their appearances, or returning to light sweets like marmalade or forgotten "Ptichye moloko" from the early 1970's, for their confectionary pleasures. This sentiment is supported by research from A. C. Nielsen, Russia, which in its "Russians Through Crisis" report of May this year, noted that
"In May there was a seasonal downturn in demand for chocolate and cakes. But here it's important to note that as of May there was no tendency for people to switch to cheaper brands. Quite the opposite, some consumers have started to go back from cheaper ones to habitual, more expensive. "
Experts say packaged chocolate is likely to stay in demand, even to some extent for those on reduced incomes, as a stylish chocolate box is both a good present and also helps consumers retain their sense of status. The latter is a key driver, with Nikolas Rudolf Koro from the marketing Committee at the Russian Chamber of Industry and Commerce, and chief supervisor at the Research Centre of Brand Management and Brand Technologies, saying psychology is important and that people would rather buy a smaller box of their favorite chocolate than switch to another, discounted one.
"Though it may appear to be a paradox, there is nothing unusual about the process. People just look for alternatives in terms of weight and format in their favorite sweets without damaging their self perception. It's necessary to remain respectful to consumers' self-esteem, and offer them the brands they've got used, even if they are a bit smaller. "
Among other marketing tools being bought into play are advertising, coupled with diversification of product lines and restyling. Russia's confectionary producers Sladco and Lyubimyi Krai have recently introduced new designs for their products to focus on a perceived retro of traditional Russian chocolate, urging people "to turn weekdays into holydays" and "unite traditions and innovations."
But also a bigger bite
Perception in the industry is that the economic downturn is helping to remove weaker players in the market, and refocus those remaining, while bringing about a push to quality and practicality. Business Analytica also notes some companies are renewing their push on value for money, "introducing bigger formats like the Kit Kat king size, which is aimed at maintaining the consumer's perception of a product as "value for money" – reasonable ratio price/quality."
Finally, Business Analytica says the industry knows demand is vulnerable, reliant on discretionary expenditure, and that satisfying the customer is as important as it has ever been.
"Getting satisfaction from confectionary is a driver of consumption. So, that's why during a crisis the industry becomes very vulnerable, as it's much easier for a consumer to cease consuming confectionary as a means of making oneself feel better, while demand for consumer items remains relatively steady."

Business RT: Anastasia Kostomarova
You can share this story on social media: