To change or not to change: politicians debate tax policy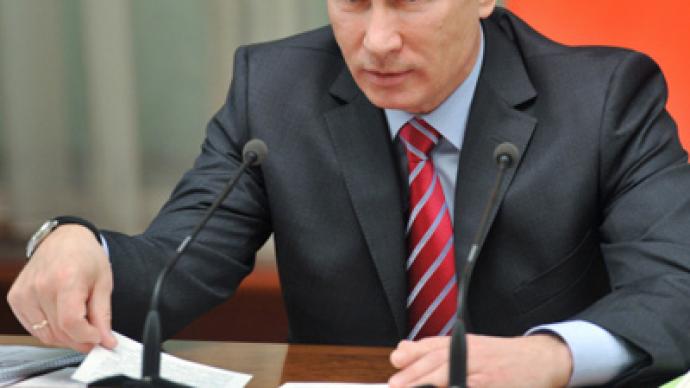 Taxes in Russia are not set to change in the coming years. Speaking at a conference on taxation, Prime Minister Vladimir Putin praised the Russian tax system, calling it "liberal and competitive".
He says the budget should be increased by improving the efficiency of tax collection but not by raising income taxes.
He echoed acting Finance Minister Anton Siluanov, who says the current rates foster stability and growth and should not be changed. The budget could be propped up by redistributing spending between budget programs but not by raising taxes.
Presidential aide Arkady Dvorkovich says the tax burden on the economy was way too high and proposed radical changes to the country's tax system by transferring more authority over tax collection to the regions and replacing the value added tax (VAT) with a local sales tax. But in any case, Dvorkovich says taxes will change and will be a major issue of both the upcoming parliamentary and presidential campaigns.
The Minister of Economic Development Elvira Nabiullina also notes that the tax burden reached a critically high level and that it should be reduced so as to promote economic growth. However, she also proposed to raise excise and property taxes, whilst keeping other taxes low.
With two elections ahead President Dmitry Medvedev and Prime Minister Vladimir Putin have been making promises to hike up expenditure in several key areas, such as pensions and defence, which has caused concerns over where the revenue to cover such costs would come from.