Standstill: Russian railways stop ticket sales in case clocks change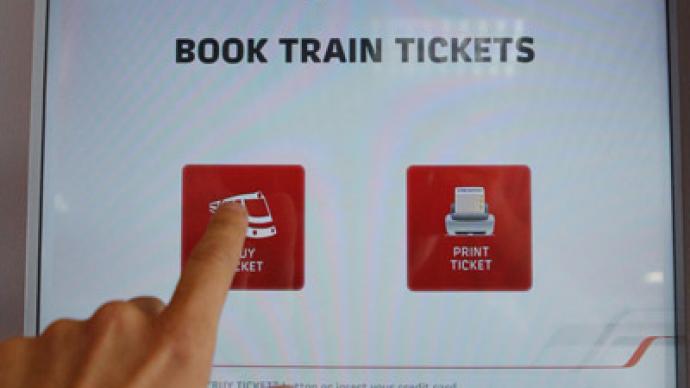 Russian state railway operator, RZD, will stop selling tickets for long-distance journeys starting from October, 26, due to concern that clocks in Russia may once again change.
The decision to temporarily halt ticket sales is due to the possibility that another time change may be introduced soon.  Only a year has passed since the country scrapped the switch to winter time.A dream come true for some, it meant Russia was to permanently stay on summer time.  Introduced in 2011 by the then President, Dmitri Medvedev, it was trumpeted as a means to boost the wellbeing of Russia's population, which stretches across a vast area spanning 10,000 km.  At the time Medvedev quipped that the change would also prevent unnecessary trauma to "unlucky cows", who might get confused by being milked an hour later than normal.With the reform coming into force, Russia stopped turning back the clocks by one hour in winter, the time gap between Russia and Europe widened and the number of time zones shrunk from 11 to 9. Most Russians disapproved of the changes, which meant even less daylight in winter, as they had to wake up on dark mornings during already enough winter days.Now Vladimir Putin has decided to reinstate the old order of things – with wide support amongst the public and legislators. Russia's lower chamber of parliament presented the new legislation on Thursday – and it's widely expected to be adopted by the parliamentarians.However for some, like the railway giant, it means potential changes to transport timetables. So the company has decided to play on the safe side and avoid potential turmoil. It's not clear yet when the ticket sales will be resumed – but there's hope that the bill will be approved just in time for the clocks to go back this autumn.
You can share this story on social media: