Russian online VIP shopping secures $20 mln in funding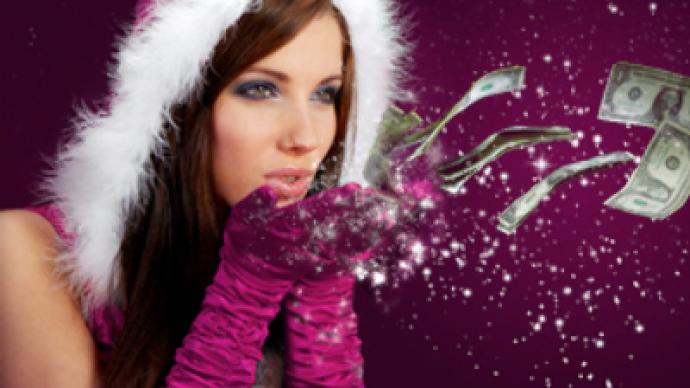 With online shopping clubs popping up around the world, Russian KupiVIP.ru has joined the game in offering designer brands at discounted prices and has secured major investment to ensure it succeeds.
KupiVIP.ru, with a member base of over a million members, has managed to secure an additional $20 million from investors like Accel Partners who joined those already on board; Mangrove Capital Partners, ARLAN, Direct group and Oliver Jung.
Sonali De Rycker, a partner at the Venture Capital firm Accel, will join the board at KupiVIP.ru and said her company's investment sees potential in the market.
"The Russian market has taken the model of short term sales reasonably well, that's why we were happy to support the project Kupivip.ru, which is a clear leader in this segment in Russia," she told Kommersant.
The revenue for 2009 is not indicated by the company, but they say their plan for 2010 is $80 million. The total invested into the Kupivip.ru project from the time of opening is around $11 million.
The company is planning on using the investment to develop its internal infrastructure, including logistics and marketing, which will allow it to expand its base across Russia's regions, says Oskar Hartmann, CEO of KupiVIP.ru.
"The investment will go first of all towards construction of a warehouse with an area of 3000 square meters. This is around 500 thousand Euro. We are also going to develop our delivery service; purchase another 50 cars, increase our personnel, implement an ERP-system (software for the automation of business processes)."
He added that television ads will also be placed around the country as presently around 47% of registered users are from Moscow and the surrounding region while the rest are from the rest of the country and a majority of the orders, as before, fall within the capital.
Sergey Filchenkov, an analyst at Investment Company Finam, says that growth rates look very positive for the future.
"We expect that the average rates of growth in the coming years will not fall below 30% per year. There are a lot of sectors with higher growth rates, but clothing, especially designer brands, are noted for a larger profitability."
He added that internet commerce abroad has proven that the model works.
"In Europe, traditional catalog companies are receiving more than 80% of their orders through the internet. In the US, the volume of the given sector of electronic commerce exceeds $18 billion a year – approximately half of the entire Russian clothing market."
You can share this story on social media: