Russian container traffic shows signs of turning corner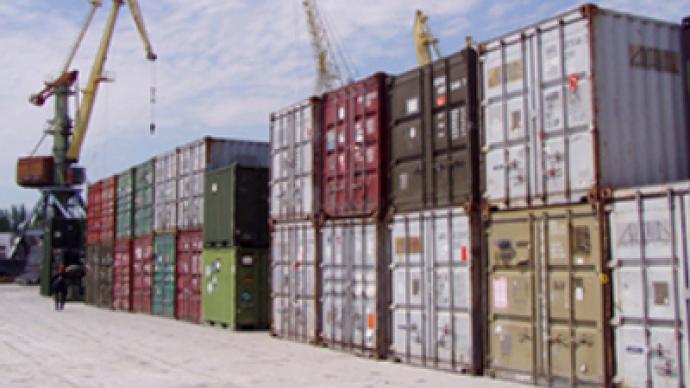 Russian container traffic, has grown 18.3% year on year in January and February, after slumping 22% in 2009 with sea borne traffic rising between up to 47% according to Kommersant.
Operators have said, however, that the market is being hampered by a slow growth in imports which limits container availability for exports, with the container shipment sector moving from state-owned TransContainer to private operators and terminals.
Research agency, Infranews, said that the 18.3% growth amounted to 298 thousand 20-foot containers. The Association of Shipping companies also noted turnover growth at Russian seaports, with imports up 47.1% to 2.4 million tons and exports up 37.1% to 1.4 million tons over January – February. Over the same time period Russia's largest container shipper, First Container Company, increased container shipments through St. Petersburg by 25.4% and in Novorossiysk by 35%.
However, Olga Denshchikova, Marketing Director at NCC, noted that last year the fall in volumes reached 40-70% and that while the population's purchasing power is not growing at the moment, imported goods arriving in containers are not increasing.
"The lack of enough import containers is hindering the containerization of Russian exports, because an effective container transport business requires a balance between importing and exporting of containers."
Raisa Parshina, head of the board of directors at Far Eastern Transport Group, which specializes in container transport, believes that there is scope for the rebound in volumes to continue throughout the year.
"All of our own wagons are currently being used. We could increase our volume by forwarding our clients, but this business requires lending to customers and right now we can't afford that."
Infranews director, Aleksey Bezborodov, said that by the time business managed to get out of the economic crisis, all domestic container companies had undergone significant changes and had to start paying for rail service.
"When selling transportation to retail, they see larger income, although they continue to use the TransContainer cars."
Transport through TransContainer fell to 52.4% in January-February, from 62% last year.
You can share this story on social media: