Russian cash to rescue China?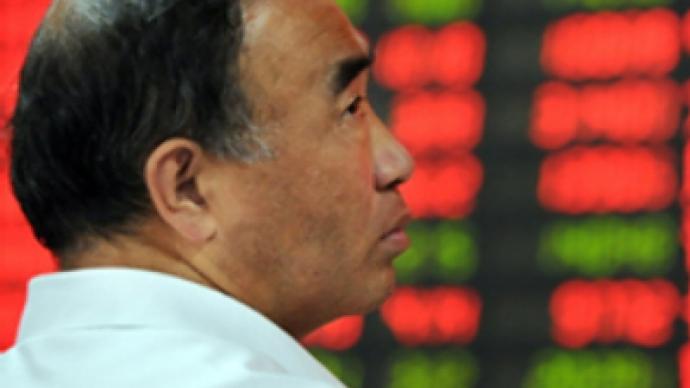 Apart from steep falls in the stock market, Russia has so far escaped the worst of the global financial crisis. That's according to a source in the Finance Ministry. There's even talk that Russia could offer a lifeline to troubled Chinese financial instit
That doesn't mean Russia has got off scott free. September saw a significant slowdown in economic growth in Russia. And it is believed the worst is yet to come with analysts predicting the crisis will reach its lowest point in March 2009.
At the same time, the best-case scenario suggests the global economy won't display the green shoots of recovery until 2010.
Despite the fact that energy prices will continue to fall, which will inevitably effect Russia's economy, the country will continue to develop infrastructure and invest in education and health sector.
The same source says Russia could adopt some of the methods used by the US and the EU to stop the financial system from going into meltdown.
Meanwhile, the next round of bailout talks between Iceland and Russia is set be held next week. The Icelandic side needs to present an action plan on saving the country's banking system.
Currently the two main Icelandic banks' debt surpasses 1,000% of the country's GDP.
The Russian side particularly wants the Icelandic banks to clarify how they are planning to return deposits.
So far, the talks haven't brought any concrete results, however, they will continue.
Meanwhile, a source in Russia's finance ministry says the Russian government plans to offer similar aid to China, India, Cuba, Belarus.
Russian markets fall as Government responds
Icelandic delegation to come to Moscow in search of $5.4 Billion
Russian Finance Ministry denies € 4 Billion loan to Iceland
Russian shares hold ground, and then advance, after trade resumes
You can share this story on social media: