Quelle Horreur: Russian billionaire fronts €1.5mn to rebuild accidentally demolished French castle
Published time: 6 Dec, 2012 12:37
Edited time: 6 Dec, 2012 16:46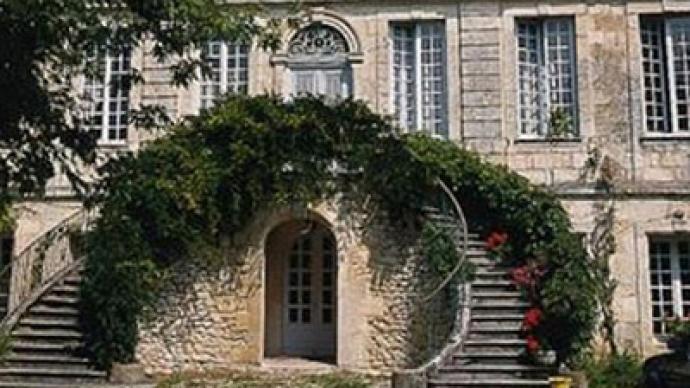 An 18th-century castle in the heart of the Bordeaux region of France due for restoration has been accidentally demolished. The Russian owner of château has signed a €1.5 million contract to start rebuilding the castle from scratch.
­Businessman Dmitry Stroskin planned to restore the 13,000 square meters estate and demolish a small building nearby. But the workers got it wrong and razed the baroque castle to the ground, according to AP. Chateau de Bellevue had two huge ballrooms with fireplaces, accommodating up to 200 people each.
"I am shocked", Stroskin told the French paper Sud Ouest. He was away from the site when bulldozers levelled the residence.

"I understand the hype that the destruction of the castle has caused with the locals, and the need for law enforcement actions," Stroskin told Sud Ouest newspaper. "I'm going to rebuild the castle again, as beautiful as he was. I gave my heart to this estate after many years of searching for a suitable home in France."
Now builders say they will completely restore the building in two years, according to The Telegraph.
"The Chateau de Bellevue was Yvrac's pride and joy," the former owner, Juliette Marmie told The Telegraph. "We sold it in good faith after Mr Stroskin showed us very detailed plans he had had drawn up with interior decoration respecting the 18th century style, and that's what we expected him to do. It's totally unimaginable," she adds.
The mayor of the town of Yvrac Claude McCarthy said the document on restoration authorized the destruction of several associated buildings. The prosecutor's office is looking into the non-compliance of the planning rules the paper reports.