Unidentified Russian billionaire buys €117mn Greek island, beating out Madonna, Bill Gates
Greece's Skorpios Island, which belonged to legendary Greek tycoon Aristotle Onassis, has reportedly been sold for £100 million (€117 million) by his only heir. The identity of the alleged buyer, a Russian billionaire, has not been revealed.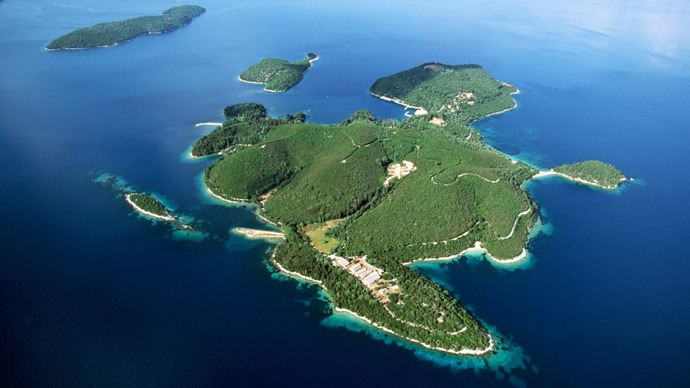 Farhad Vladi – whose company Vladi Private Islands appraised the territory – told the Daily Mail that while he had not heard of the deal, it was possible the tycoon's granddaughter had decided to sell the island. "These Russian oligarchs have billions, so it may be that one of them came along and said 'I will give you 100 million or 200 million euros for it.' Anything is possible."

He said that Skorpios Island's water comes from a nearby mountain also owned by the Onassis family, so that anyone who bought the island would need to also buy the mountain, which he estimated would cost upwards of €100 million.
Vladi describes the island as picturesque and covered with forests, with three villas, a helicopter pad and a wharf.
In the past, rumors surfaced that Giorgio Armani, Microsoft founder Bill Gates and Madonna were interested in buying the island.
The Greek shipping magnate Aristotle Onassis purchased Skorpios Island in 1962, for just £10,000. Six years later, the tycoon married the widow of late US President John F. Kennedy on the island.
Following the magnate's death, his two daughters inherited the property. One of them, Christina, died at the age of 37 after suffering a heart attack.

The owner of the island used to be the tycoon's granddaughter, 28-year-old Swiss-educated Athina Onassis Roussel. She was born in France and later moved to Brazil after marrying an Olympic horse-riding champion. Reports suggested that Roussel had no interest in spending time on the island, or in Greece.

You can share this story on social media: