Greece current account deficit narrowed 73% in 2012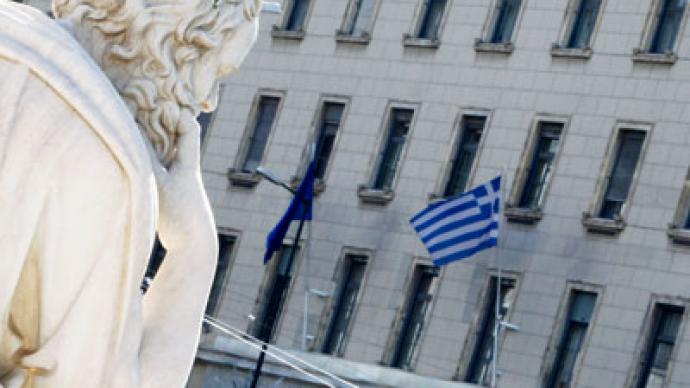 Greece's current account gap has significantly narrowed to a record low since the country joined the eurozone, Reuters reported on Tuesday, citing the Bank of Greece. The data shows the economy slowly starting to respond to harsh austerity measures.
The gap narrowed by 73% to €5.58 billion ($7.45 billion) in 2012 and was stimulated by falling imports and lower interest payments following the sovereign debt cut, the central bank stated.The current account deficit shrank in 2012 to 2.9% of gross domestic product from 9.9% in the previous year – its lowest level since at least 1999, according to available data. The current account balance is a key measure of how competitive a nation's economy is and of whether it is living within its means.The severe economic contraction is partly due to the austerity measures introduced as part of the international bailout programme and has narrowed the gap and may eliminate it in 2014, the Greek government estimates.Greece has been gripped by a severe financial crisis that has left it dependent on billions of euros in rescue loans from the International Monetary Fund, the ECB, and the eurozone. In return, it has enforced a series of deep spending cuts and repeated tax hikes in an effort to lower debt and reform its moribund economy.After nearly three years of austerity, Greece finds itself stuck in a deep recession, with thousands of businesses shutting down and unemployment spiraling to 27%. Among young people, the jobless rate has reached nearly 62%.Greek people are getting ready for 24-hour nationwide anti-austerity general strike which is due later in the week and will see all services disrupted across the country.
You can share this story on social media: