Russia and WTO: the green light?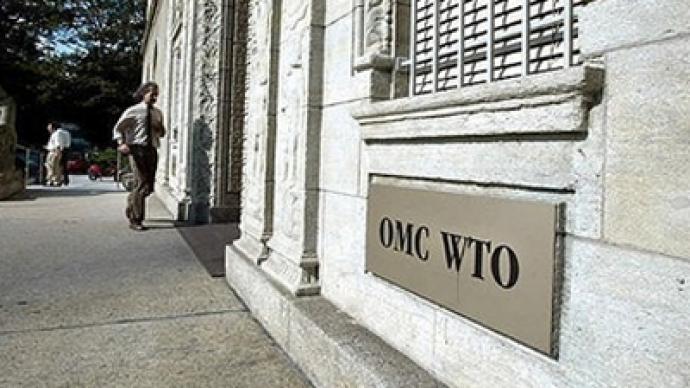 Georgia has agreed to new proposals on Russia's WTO accession, paving the way for its larger neighbor to become a WTO member in the near future. Russia has yet to respond to the move.
After 18 years of negotiations over Russia's accession, Thursday's move represents a breakthrough, as it appears the political dispute with Georgia – one of the main blocking points – may soon be resolved. The two countries have been unable to find a compromise about controls over the movement of goods at Russia's border with Abkhazia and South Ossetia. Now, Georgia has proposed introducing an electronic exchange of data on trade and international border control at the frontier between Russia and the two countries that Georgia considers to be part of its territory, Sergi Kapanadze, head of the Georgian delegation, told the meeting in Geneva. However, Russia has not yet replied, with Kapanadze noting that "progress in the negotiating process depends on whether Russia will take a constructive position, while the Georgian side hopes that its new proposals set the basis for that."Russia's authorities have been wondering whether it had any real chance of joining the WTO this year, with Elvira Nabiullina, head of Russia's Ministry for Economic Development, taking pessimistic a stance and noting that "we have huge risks there." President Dmitry Medvedev, on the other hand, has been more optimistic, claiming that Russia is better-prepared than any other country to join the WTO."As for WTO, I assume it is realistic to expect to complete the job this year, unless political games start again," Medvedev said.All eyes are on Russia to see how it responds to Georgia's latest move.