Russia files first WTO dispute over EU energy policy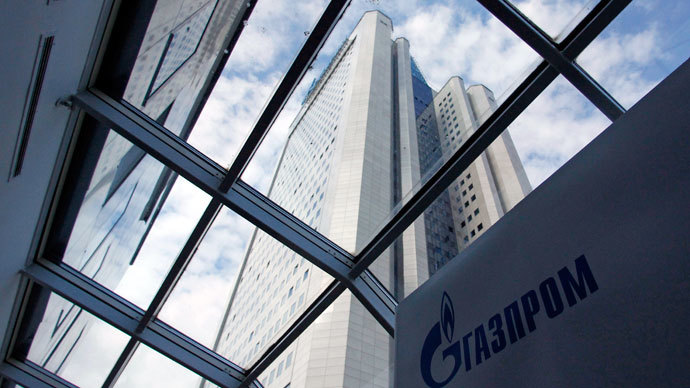 Moscow has filed its first case with the World Trade Organization against the European Union, saying it was unfairly charging Russian companies hundreds of millions of dollars for allegedly reducing energy prices in global markets.
The request for formal consultations is the first step in the WTO's dispute settlement mechanism, Interfax reports on Monday.
Under the WTO rules, the consultations must take place within 60 days from the date of the application, which means it'll most likely to kick off immediately after the New Year holidays.
"The EU's unfair dumping practices were the discussion topic at numerous expert consultations, at virtually every high-level meeting, at EU courts, but it never led to a change in the position of our main trading partner. In circumstances when other means of settling the issue have been exhausted, appeal to WTO procedures is a forced, but necessary measure for restoring normal trade terms with the EU," Interfax quotes its source as saying.
Dumping is a term used to describe the trading practice when goods are sold abroad below the average price on the exporter's domestic market. If such dumping is proved to harm the industry of the importer, special protectionist measures like higher import tariffs may be imposed.
The EU has been applying so–called energy adjustments on Russian companies accusing them of dumping. However, Russia says the block didn't take into account prices on the domestic market, as required by international trade law.
Even though Russia achieved the status of a market economy in 2002, the EU has kept on viewing it as a country with a non-market economy, and determined whether dumping had occurred by comparing the price of Russian exports with prices on the domestic markets in third countries.
This approach hurt Russian exporters and, from Russia's standpoint, violated EU commitments under the 1994 EU-Russia partnership and cooperation agreement. Under that agreement, the EU was to apply anti-dumping measures in accordance with the requirements of GATT and take into account Russia's natural competitive advantages, including access to cheap feedstock.
Overall, the EU initiated 17 anti-dumping cases against Russia between 1995 and 2012, according to the Economic Development Ministry, in Russia's view the majority of them against international law. As a result, producers of Russian fertilizer alloyed steel, cables, pipes, and various other steel products and aluminum foil suffered damages amounting to hundreds of millions of dollars, the ministry said.