Facebook creates new Russia's Wealthiest Man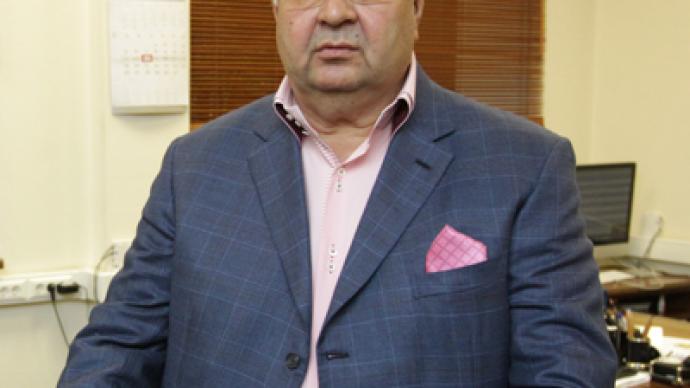 Russian metal tycoon Alisher Usmanov became the wealthiest person in Russia according to the Bloomberg Billionaires Index thanks to a well-timed investment in Facebook Inc.
With a personal net worth of more than $20 billion Mr Usmanov, the co-owner of the mining company Metalinvest, trumped rival Vladimir Lisin, the owner of the NLMK steel company, who was recognized the richest person in Russia by Forbes. Forbes has estimated Lisin's personal net worth at $18.9 billion, while Usmanov got 6th place with $17.7 billion.Mr Usmanov's wealth is believed to be pushed up by a 5.5% stake at Facebook, which has multiplied in value several times since 2010. He purchased it through his Digital Sky Technologies Company (DST). He also owns stakes in Twitter Inc., Groupon Inc. and China's internet portal Alibaba."We saw the potential in internet companies a few years ago and it was then that we began to invest in such private companies as Facebook, Groupon, Zynga and others," Usmanov told Bloomberg Markets magazine.Usmanov is the first Russian corporate leader who bet and scored on internet companies not related to his core industry, Bloomberg reports. While other Russians like Vladimir Lisin and Severstal's owner Alexey Mordashov incurred losses as metal prices fell last year.Though Usmanov became the wealthiest person in Russia, there are no Russians in the World Top 20. Carlos Slim, the telecommunications tycoon who controls Mexico's America Movil SAB (AMXL) with a personal net worth of $68.5 billion, took the first place in Bloomberg's billionaire rating. Slim's fortune has increased 11% this year, according to the index. The Mexican is followed by Bill Gattes, the co-founder of Microsoft Inc. with $62.4 billion and Warren Buffet, the chairman of Berkshire Hathaway Inc. with $43.8 billion. Gates' net was boosted 11% this year, while Buffet's wealth grew 2.4%.
You can share this story on social media: