Russian billionaires back in town
Published time: 14 Feb, 2011 10:32
Edited time: 14 Feb, 2011 17:13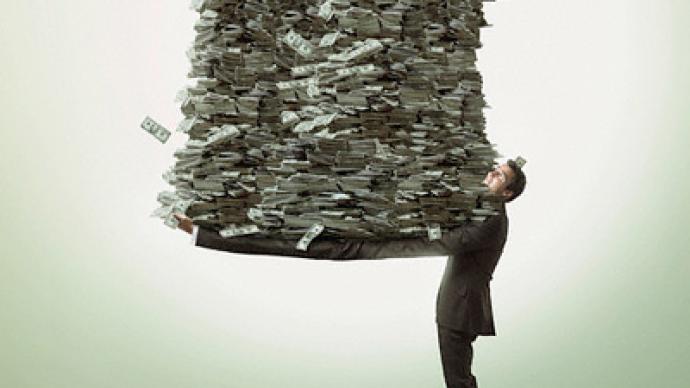 The number of Russian billionaires has returned to beyond pre crisis levels according to the annual survey by Finans magazine.
The annual survey undertaken by the magazine shows hat Russia currently has 114 billionaires, more than the 101 it had in 2007, but with the net worth of the richest 10 Russians still down at $182 billion, compared with $221 billion in 2007.
Retaining number one position is NLMK Chief, Vladimir Lisin with a net worth according to Finans magazines list of the Richest Russians compiled at the end of 2010, of $28.3 billion.His net worth has been buoyed by the rebound in the Russian stock market since the start of 2010, with seemingly insatiable Chinese demand for steel also helping global steel prices, and his wallet.
Mikhail Prokhorov, owner of the New Jersey Nets, Chairman of Polyus Gold, and president of Onexim came in at second position with a net worth estimated at $22.7 billion, largely through having sold his stake in Norilsk Nickel at the height of the 2007-2008 boom, and purchased a half stake in Renaissance Capital, with the performance of gold also helping his Polyus Gold operations over the last 18 months.
Another beneficiary of the rebound in global demand and prices for metals is Russia's third richest magnate, Alisher Usmanov, who Finans magazine estimates is worth $19.9 billion.The co owner of Mettaloinvest also has significant media, telecoms and internet interests, and is a major shareholder in London's Arsenal Football Club.
Metals also underpin the wealth of Oleg Deripaska, General Director and majority shareholder in Rusal, the world's largest Aluminium producer, with an estimated net wealth of $19 billion.
Roman Abramovich, owner of the Chelsea football Club, and majority shareholder in Millhouse, rounds out the top 5 Russian billionaires with a net wealth estimated at $17.1 billion.A major shareholder in steelmaker and miner, Evraz, he also has gold interests through Highland Gold.
Rounding out the top ten, according to Finans Magazine, were more metals and energy magnates, Alexei Mordashev ($17.05 billion), Suleiman Kerimov ($16.9 billion), Mikhail Fridman ($16 billion), Vladimir Potanin ($14.3 billion) and Vagit Alekperov ($10.9 billion).