Russia looks to boost bilateral trade with US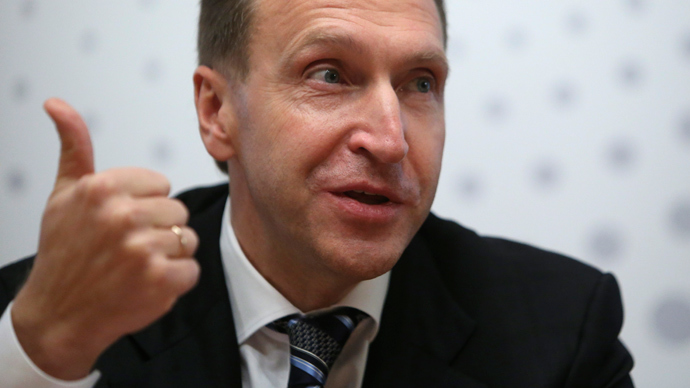 ​Moscow wants to improve trade with the US and possibly create a free trade zone, according to First Deputy Prime Minister Igor Shuvalov.
"We have proposed...establishing a comprehensive economic agenda that would...mean creating a kind of a free trade zone by a certain period," RIA Novosti quotes Shuvalov as saying in Washington DC on Wednesday.

"Although it is not called a free trade agreement, in essence the creation of institutions means this," Shuvalov added.

The two countries would first try to harmonize standards, as well as make sure their economic entities are transparent, the Deputy PM said.

The Russian proposal includes measures to increase trade between the two countries, which was estimated at $40 billion last year, or 1 percent of total US trade, Bloomberg reports.

Bilateral trade between Russia and the US has been developing fast, as the turnover has grown 70 percent since 2009, according to Bloomberg data.

The US is also seeking to expand economic cooperation with Russia, as companies there "still recognize Russia as an enticing market because it's big," Jeff Mankoff, Deputy Director of the Russia and Eurasia program at the Center for Strategic & International Studies in Washington, told Bloomberg.

Shuvalov was on a three-day visit to Washington to meet with US investors, US Secretary of Commerce Penny Pritzker, and US Trade Representative Michael Froman in New York and Washington.

Russia and the US will continue talks at the next G8 summit that will take place in the southern Russian Black Sea resort of Sochi in June 2014, Shuvalov said. White House advisers said they expect President Obama to attend the summit.