Russia's Gaz Group in top gear
Published time: 5 Oct, 2012 12:30
Edited time: 5 Oct, 2012 16:30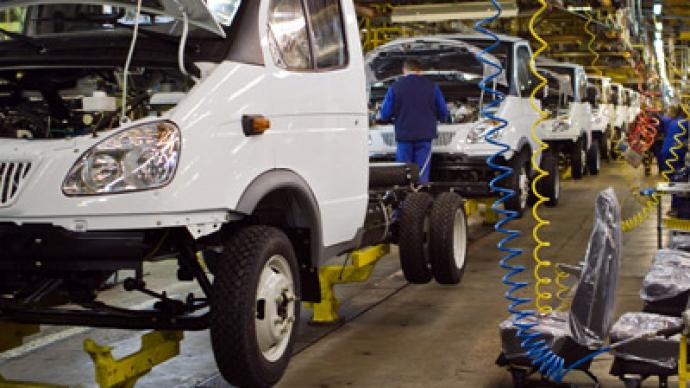 Russia's giant producer of commercial vehicles GAZ Group more than doubled its net profit in 1H 2012 to almost $113mln. Increased sales helped to counter the risks of a high debt burden.
Revenue totaled $1.86bln in the six months, up from $1.68bln a year earlier. This was mostly driven by increased sales, coupled with higher prices for cars and components, explained Andrey Shenk of Investcafe.
The company's debt burden remained high, with its net debt going up 12.3% to $1.12bln, which "makes the company dependent on the situationin a debt market and increases credit risks." However, the chance of the company defaulting is low, as "the current cash flows should be enough to service debt," Shenk concluded. Operating profit grew 32.25% year on year during the period to reach $170mln.
The company reported under IFRS.