Russia in high gear to become top car market in Europe
Published time: 24 Sep, 2012 10:03
Edited time: 24 Sep, 2012 14:03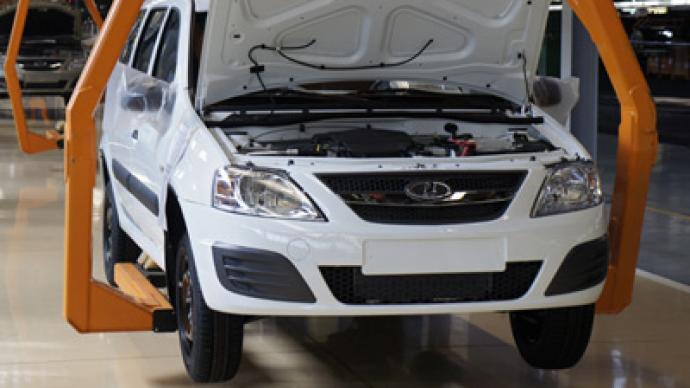 The Russian auto market is set to become No.1 in Europe over the next two years, outpacing Germany, while Russia joining the WTO is bringing both stimulus and challenges to car producers, according to experts at the Sochi Investment Forum.
"The growth figures in 2011 and the first 8 months of 2012 makes a target of becoming No.1 market in Europe possible," Evgeniy Kudryashov, the head of the car industry department at the Russian Ministry of Trade and Industry, told RT. He added that the Russian car market is expected to grow 12.4% this year; currently it is in second place in Europe after Germany.
Kudryashov added that the government is developing a full-fledged car recycling program in order to help car makers utilize components and reduce costs.
Meanwhile, experts say Russia joining the WTO will bring the challenge of broader localization of car production in the country. "Customs tariffs are going to be lowered year after year now, so the incentive for suppliers to localize is going lower every year, because they can just import the parts," Marcus Osegowitsh, general director of Volkswagen Russia told RT.

"We need another push from government to make it attractive for suppliers to localize, which helps us fulfill requirements we signed with the government," he added. VW expects to reach 60% localization by 2016, though it had already reached the figure in a number of models.
Car component producers have big opportunities in Russia if the country manages to create an attractive investment environment, says Stanley Root Head of the Internal Audit Services at PwC. Russian car manufacturers are interested in broader localization of component production as "they reduce foreign exchange exposures, they reduce logistic costs and inventory costs", he explained RT. PwC forecasts an average 60% localization of car production could be reached by 2018-2019 as global car producers increase their output in Russia.