Russia Forum spends big to catch up with Davos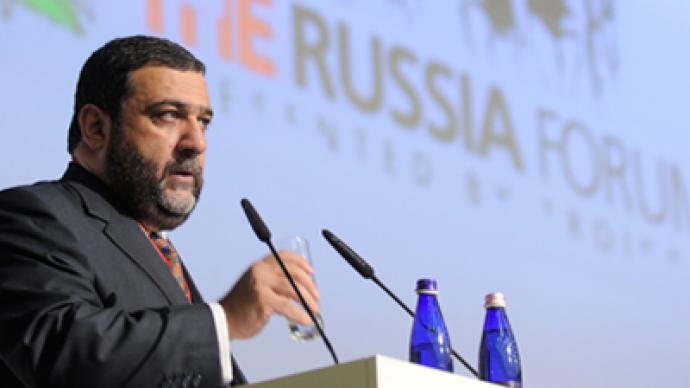 It's the gold standard of networking. Many executives swear that they don't meet as many decision-makers in a whole year, as they do in the corridors and conference rooms of an economic forum. But staging one is an expensive undertaking.
The World Economic Forum, which has just finished its most recent iteration in the Swiss skiing resort of Davos, is the undisputed leader. It costs about $180 million to stage – the budget of a Hollywood blockbuster spent on five days of exhaustively detailed panel discussions and serious-minded speeches. But tickets for one can exceed $150 thousand, and are oversubscribed, so there is no chance of Davos losing money.For the past five years, the Russia Forum has been trying to emulate its success.But as the face Russian capitalism shows the world – this year the forum is run by the country's biggest bank Sberbank, and Prime Minister Vladimir Putin is the keynote speaker – the Russia Forum isn't so much about making money, as flaunting it to prove that the country's economy is in rude health.Most of the forum's meetings (naturally staged at the Moscow Ritz Carlton) are invitation only for the 3,500 guests (a thousand more than Davos).Among more than 200 speakers are former UK Prime Minister Gordon Brown (usual speaking fee: $100,000 ) and Nobel Laureate in Economics Paul Krugman (around $50,000).Together with evening entertainment rumoured to include Western pop stars flown in just for the occasion, the overall cost of the forum runs into many millions. The exact figure is not revealed by the organisers.But in any case, however extravagant they may seem, such costs are likely to be dwarfed by the real big spenders – government summits.For example, the double G8 and G20 summits in Canada in 2010 cost over $1.2 billion, with most of the money spent on ensuring the safety of the world's leaders as they gathered in one place.And any previous records are set to be beaten by another Russian event later this year. September's APEC forum in Vladivostok is expected to cost nearly $20 billion, including the construction of dozens of pavilions, a hospital, a university campus and two giant bridges.
You can share this story on social media: