Traffic coordination calls in the private sector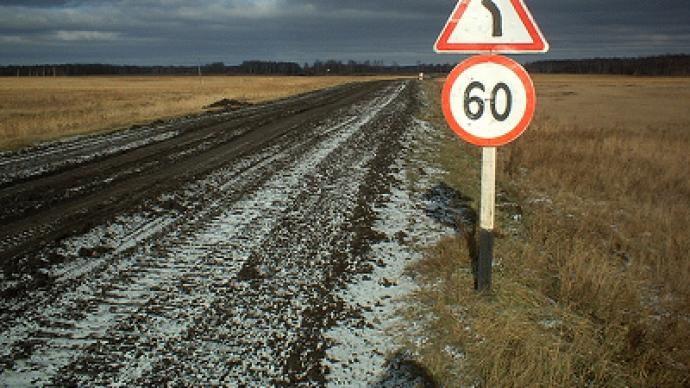 Russia is aiming to spend $20 billion on its roads in 2011 - almost 9% more than the previous year - But the government recognises it's still not enough, and wants private sector investment.
Russia manages to combine a number of the worst problems in transport. Just getting from A to B can prove torturous, made all the worse by the sheer size of the country. Motorways are few and far between, and the roads are often badly potholed. Moscow is a case in point. It has the 4th worst traffic jams of any major city in the world, according to Dr Matthias Hessing, transport planning consultant. "The first thing I felt when I came here: the traffic is absolutely unorganized. The first thing you need is a strategic planning for the city. All the solutions you made are not working as they need to be interconnected."Huge investment is also needed. To build just 1 km of road in the capital city can cost up to $300 million, according to official figures.  The sums involved are such that the government needs private money, if it's not to put a big dent in the budget.  Jost Mazur, Managing Director of Brenner-Ingenieure  adds that it improves efficiency."Private investors have more experience in similar projects. And that's a size of the market that attracts them. The efficiency of joint projects is always higher, but only small part of it will turn into profit. And that's a long term story. Such contracts are run for 10-20 years."The time it takes to make a return on investment is a major deterrent to investors. Even when major construction companies can be found to join a public-private partnership, they find it hard to convince the banks to provide backing. Pedro Alba, Country Director for Russia at the World Bank says this is where its support comes in."Generally there will be a lot of institutional work in which we'll be providing support to the company. In future there will be possibilities of financial activity. We'll be working more on the public sector side, but potentially could be looking at somebody's projects."Once the roads are built, people will still need to find a place to park – often a time consuming problem in Moscow. The government maybe able to help by changing legislation so developers can buy land inside the city rather than just renting it. This would provide added incentives to incorporate proper traffic management systems and shopping malls and business districts would be adequately supplied with parking spaces, freeing up the roads for people who are trying to get somewhere.
You can share this story on social media: