Russia in world's top 3 recipients of foreign investment for first time - UN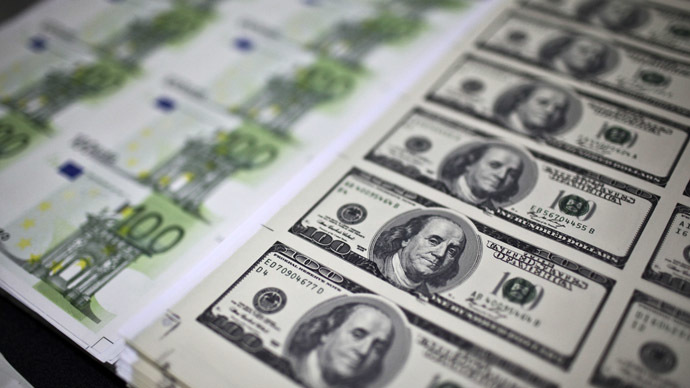 Foreign direct investment (FDI) in Russia reached a record $94 billion in 2013, a leap of 83 percent on the year before according to a United Nations report. Russia follows the US and China as the third most attractive country for investors.
The Global FDI research published by the UNCTAD – the UN agency responsible for international trade and development – has Russia jumping 6 places from its 9th spot in 2012.
The shift was primarily caused by the UK's BP taking an 18.5 percent stake in Rosneft as part of Rosneft's $57 billion acquisition of TNK-BP.
"FDI in the Russian Federation is expected to keep pace with its 2013 performance as the Russian Government's Direct Investment Fund [RDIF] – a $10 billion fund to promote FDI in the country – has been very actively deployed in collaboration with foreign partners, for example funding a deal with Abu Dhabi's state-owned Mubadala Development Company to invest up to $5 billion in Russian infrastructure," the report says.
The RDIF sealed 6 long-term investment contracts worth above $8 billion last year, which also included deals with the Japan Bank for International Cooperation, France's Caisse Des Depots International, Italy's Fondo Strategico Italiano and the Korea Investment Corporation, the fund said in the e-mailed press-release.
Recently Russia has been showing better results in business rankings. In 2013 the country jumped 20 points in a World Bank's Doing Business rating, having shown the best dynamics among BRICS countries. Also at the beginning of 2014 Russia broke into Bloomberg's 50 best countries for doing business.
Globally, in 2013 FDI reached pre-crisis levels, rising 11 percent to an estimated $1.46 trillion, UNCTAD said. Developed economies attracted a historic low share of foreign investment, while FDI to the developing world reached a new high of $759 billion, or 52 percent of the global inflow.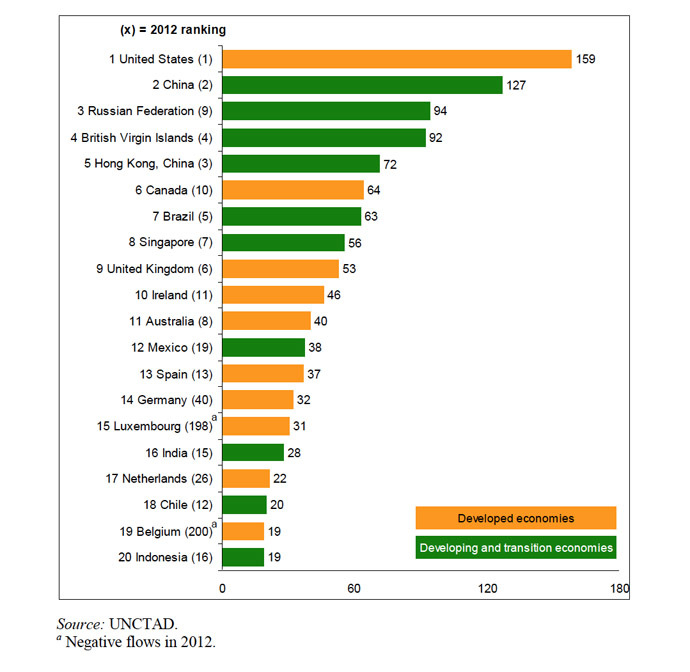 You can share this story on social media: