World leading titanium producer is partly up for sale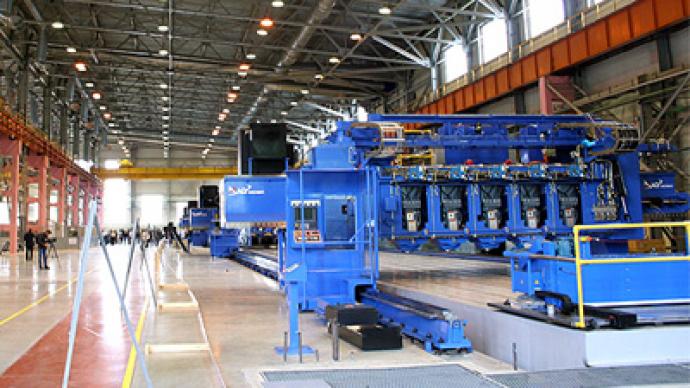 State-owned Russian Technologies is considering selling 45% of the world's largest titanium producer VSMPO-AVISMA for almost $1 billion.
According to Kommersant Daily, Russian Technologies currently holds 70% and plans to keep a blocking stake. The corporation has already submitted an offer to the Russian Ministry of Economics. Experts say Russian Technologies plans to sell the shares VSMPO-AVISMA bought on credit from VTB and Sberbank as the corporation is unable to deal with the debt. The corporation owes about $719,000 to the banks for VSMPO-AVISMA shares, Kommersant daily reports.The head of VSMPO Mikhail Voevodin confirmed the deal. "We already have a number of potential buyers for this asset, all of them are Russian companies," Voevodin explained to Kommersant. "Everything depends on the bargaining model the Government will approve. However, the shares of VSMPO will be put up for sale based on current market prices".VSMPO-AVISMA has a monopoly in Russian titanium production and provides parts to aircraft companies Boeing and EADS, but its value is unclear. "Though the titanium industry is working well now as the metal is widely used in many industries, it's difficult to estimate the financial situation at AVISMA," says Alexander Litvin from BNP Paribas Investment Partners. AVISMA isn't a transparent company, as it issues annual accounts only under Russian Standard of Accounting, not under IFRS and the last results came in 2010, he explained. "Taking into account the bigger debt of Russian Technologies, the stake at AVISMA would be probably sold with a discount."Though Voevodin didn't name the potential buyers, experts say, several Russian corporations are eyeing the stake at VSMPO-AVISMA."Vekselberg and his Renova could buy the stake as he struggled to get a 13% stake in AVISMA a few years ago," said Alexander Litvin. Nafta-Moskva Investment holding owned by Suleyman Kerimov and Norilsk Nickel are also among potential buyers, according to him.Foreign investors are unlikely to buy into VSMPO-AVISMA as it is considered strategic asset for Russia, he added. Earlier the chief of Russian Technologies Sergey Chemesov said that VSMPO-AVISMA plans to undertake an IPO in 2013-2014, but now experts are divided over the prospect. Some say, if the deal is completed, the company won't go public anytime soon. While other think the IPO is possible. "If Kerimov buys this stake in AVISMA, he would probably bring it to IPO, so he could sell it for a higher price in the future," Litvin suggested.
You can share this story on social media: