Boeing link up to boost Titanium Valley
Published time: 18 Apr, 2011 12:14
Edited time: 18 Apr, 2011 16:41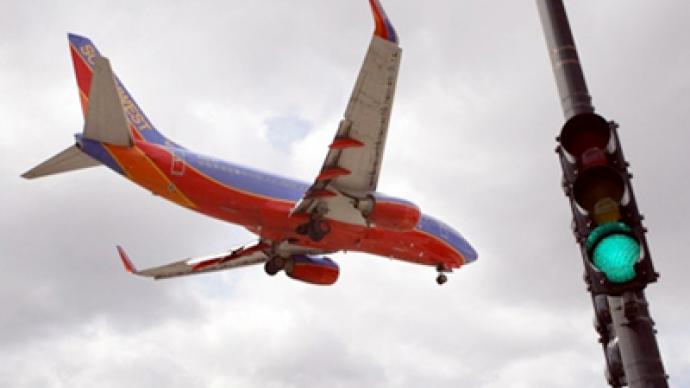 Ties between Boeing leading titanium producer VSMPO Avisma will strengthen with plans to construct a titanium processing plant in the Titanium Valley special economic zone.
The special economic area zone is located in the Sverdlovsk region, focussed especially for  development and processing of titanium resources. VSMPO-Avisma has located its industrial facilities and began processing of titanium for the needs of chemical machinery, nuclear energy equipment, air and train construction, non-ferrous metal products.
Anatoly Gredin, Chairman of Sverdlovks regional government, says the Titanium Valley projects are unique for Russia, with foreign enterprises welcome.
"We have already received bids and requests for construction of production plants and processing factories in Titanium Valley. Notably, Boeing will continue investing in construction of the facilities for titanium processing joint by VSMPO-Avisma. Currently the high technology mechanical processing of titanium is performed only abroad."
The VSMPO Avisma processing line is the only facility currently working processing resources and Gredin believes efficiency and productivity will increase as soon as a foreign strategic investor becomes part of the venture. 

"Currently over 70% of titanium shavings go to waste after processing of metal parts, because a separate site is needed, and when the processing is done on one site, where the material is manufactured, the shavings continue in the production cycle and will be re-processed. Now we are at the stage of negotiations with Boeing. The manufactory solution will help to cut production costs by 30% for VSMPO-Avisma"
John Byrne, Director of Supply Management at Boeing, says the company has long term partnership plans with VSMPO Avisma
"We have already created a joint company-Ural Boeing Manufacturing- with VSMPO Avisma in Sverdlovsk Region Titanium Valley which started production of spare parts for Boeing 787 Dreamliner in 2009. The UBM supply spare parts for Boeing 737 and anticipates production for domestic air construction companies."
3 million euros is the minimum investment for residents of the valley according to the special economic area treaty.  By 2030, the project should bring 179 billion roubles for a budget.  Boeing's John Byrne earlier said that that the construction of the processing factory will be around $20-50 million.
Alfa-Bank analyst, Maxim Semenovyh, believes that Boeing will be the anchor investor in the Titanium Valley and may provide a catalyst to the creation of a cluster in the region.
"Boeing will spur the production and rise industrial interest in the region. The business conditions seem to be comfortable and the company will use all tax incentives to reduce the time of return on investments." 

Andrew Tretelnikov, analyst at Rye, Man & Gor Securities the venture partnership will provide Boeing with additional spare parts production capacity and help the Russian manufacturer develop core titanium deposits and improve processing
"The project is very important and economically profitable for both partners. It gives Boeing advantages in terms of spare parts cost and provides additional production capacity. VSMPO Avisma will be able to reduce the cost of production and concentrate the entire production cycle on one site along with continues development of onsite deposit. That means that it no longer be dependent on Ukrainian raw material. Russia offers comfortable and attractive sites for production and different benefits to develop production and extraction.  Boeing will load VSMPO Avisma with orders on spare parts up to 2020 based on enterprise pre-signed contracts on air plane construction. Apart from production advantages VSMPO Avisma will benefit from development of the onsite deposit and increase the output in 2-3 years to cover the domestic demand expected to pick at that time."