Blini with caviar from Russia's Teremok rated a global fast food delight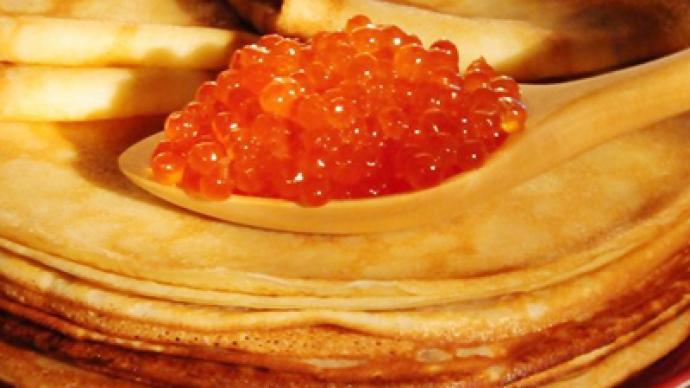 CNN says Russian fast food chain, Teremok, was among the 8 best fast food chains worldwide, with head, Michael Goncharov, saying the company's home touch was a key to its success.
The Russian fast food operator has been in the market for 13 years, with 112 restaurants and 70 pavilions and kiosks now working in Moscow and St. Petersburg. CNN experts rated its traditional Russian blini with caviar – worth around $7.50 each – a champion dish.
Speaking on TV after the CNN rating Goncharov said all Teremok courses were tried and tasted in the home first, which was basically the secret of the high quality they offer and recognition they win.
"My true mother is entirely responsible for our cuisine. It's not an invited chief cook but a person who cooks wonderful and fantastically delicious food. And all of our courses are initially created in a home kitchen, then the recipe moves on to technologists, and then she together with technologists creates mass production to maintain the taste. That should be a secret."
Goncharov added the first priority for Teremok was Russian expansion.
"Now we operate in Moscow and St. Petersburg. Today there are about 300 professional modern trade centres in Russia, and all of them as one man ask us open up in regions. So far we've replied we weren't ready, we need to occupy strong positions in Moscow and St. Petersburg. However, just a month ago we decided to enter regions."
He added that international expansion would follow.
"Naturally, we are going to develop abroad – in America, England, Germany, which are the most interesting markets for us. We won't be positioning ourselves as a Russian brand in these countries, we are an international brand, in the same way as McDonalds, Pepsi – Cola, Coca – Cola. It shouldn't promote any specific values."