Russia on recession knife-edge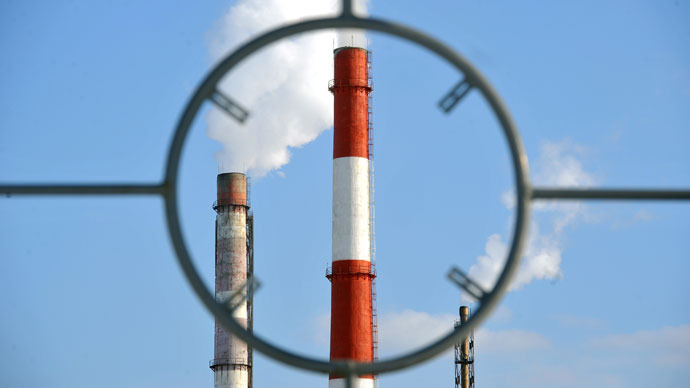 Russian academics say the country has entered a technical recession, as its basic industries contracted for 6 months in a row. The same dynamic was seen in 2008, when everybody denied the lurking crisis.
The key Russian industries that comprise about two thirds of the country's GDP contracted for the first two quarters of 2013. This serves as a formal indication of a technical recession say professors from Russia's High School of Economics (HSE).
The integral index tailored by HSE to track the dynamics in Russia's key areas including agriculture, extraction of mineral resources and  manufacturing has remained in the red since October. Since then the indicator has lost 4.5%. The last time total production started to slide the same way was in August 2008, when everybody was trumpeting the economy as sound and safe.
This time around officials are not too optimistic, with Russia's Minister for Economic Development Andrey Belousov warning that a recession could hit the country in autumn. But at the same time Belousov is questioning whether the HSE index is indicative and reliable. Talking to Vedomosti daily the minister said it was too early to talk about a formal recession in Russia.
"The situation is obviously on the brink of a recession, but the data accuracy doesn't let us tell about this confidently," agreed Vladimir Salnikov, an expert from the Center for Macroeconomic Analysis and Short - Term Forecasting (CMSTF). The more relevant indicator would be industrial output, that's balancing on the verge of recession, the expert added.
At the moment Russia's economy resembles a bogged down off-roader – it's neither sinking nor moving, as Dmitry Belousov from CMSTF put it. Recession isn't likely to come to Russia as early as this year, with the worst case scenario implying a 1 – 1.4% GDP growth in 2013, Dmitry Belousov said. Either a rebound of the world economy or "very large scale" governmental action could add speed to that off-roader, he added. The latter could include a cut of credit rates or tax incentives, which should be done urgently.
On Thursday, May 15, Russia's President is due to get a plan to stimulate the country's economy ready. The government has so far discussed the scope for cutting the tariffs of monopolies, as well using money from sovereign funds to fill the investment gap.
The best case scenario sees the maximum economic growth of 3% this year, Dmitry Belousov said. "The current economic construction has a very small margin of safety – not even in terms of a crash but in terms of readiness for growth," the expert concluded.
You can share this story on social media: