Russia might enter recession in 2013 - Renaissance Capital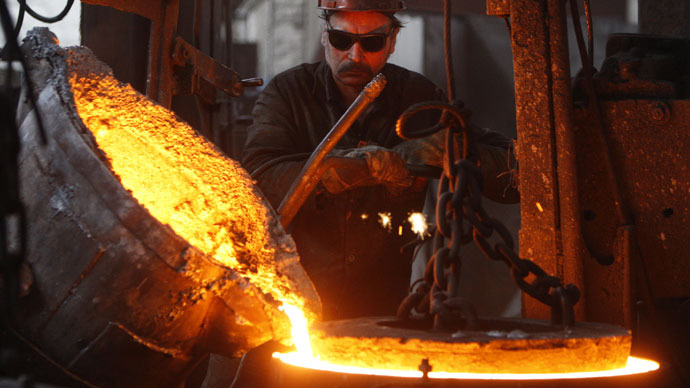 Russia's leading investment bank Renaissance Capital is forecasting the Russian economy could be in recession in 2013.
By the end of the first half of 2013, the Russian economy will have been shrinking for six months in a row, which formally indicates a recession.
The investment bank compared the leading indicators for the first and the second quarters of 2013, Vedomosti daily reports. A year-on-year comparison however shows the Russia economy will have grown by 1.4% in Q1 and by 1% in the Q2.
Other forecasts do not match Renaissance predictions. The Russian Ministry of Economic Development suggests that by the end of the first half of the year the GDP growth rate will remain at 2.5% level year-on-year. 
By the end of January 2013 the Russian economy shrunk by 0.3% compared to December 2012 with seasonal factors having contributed to the decline. 
Figures however climbed by 1.6% compared to the same period last year. GDP growth in Russia has been slowing down for over a year now. In the first quarter of 2012 the Russian economy grew by 4.3%, in the second quarter added 4% and in the fourth quarter climbed just 2.9%. The annual growth rate turned out to be 3.4%. 
According to World Bank forecast in 2013 Russian GDP will add 3.3% and in 2014 the Russian economy will grow by 3.6%. Bank analysts have already lowered the forecast twice: in October last year and in February 2013.
You can share this story on social media: