Market Buzz: Groundhog Day
Published time: 3 Oct, 2012 05:30
Edited time: 3 Oct, 2012 09:30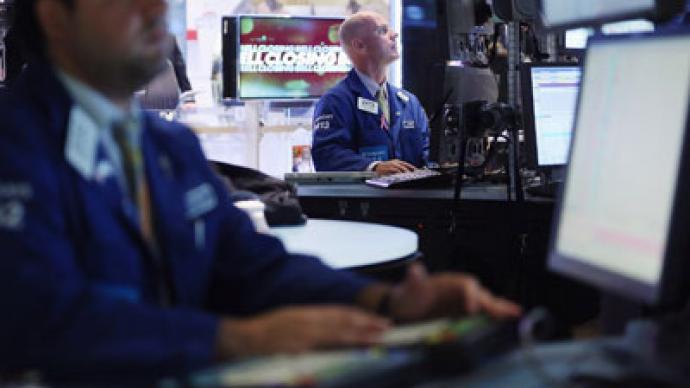 Wednesday is expected to be another quiet day on world bourses, with the most interesting statistics expected to come later in the week. US unemployment data, as well as developments over a Spanish bailout will be the focus in the coming days.
On Wednesday "…market will be focused on the data on the new jobs in the US – ADP Employment Change. Also output of non-manufacturing purchasing managers index (ISM Non-Manufacturing) and PMI of the eurozone might be interesting," say Veles Capital analysts.
The US Labor Department will release employment data for September on Friday. Economists are not expecting an improvement, but the US economy is looking more resilient, thanks in part to rising car sales and home prices.
Overall, no significant movements are expected in world stock trades on Wednesday, "as important statistics is expected to be released on Thursday, when apart from the regular unemployment data the minutes form the Fed will also be published, on the basis of which it'll be possible to make conclusions about future steps of the regulator and the progress in the program to buy out assets," Andrey Shenk of Investcafe added.
Tuesday, investors didn't have a strong driver, with the markets growing mechanically, mostly reflecting better-than-expected results of a stress test in Spain. The tests showed seven financial institutions will need to shore up their capital by some €59.3 billion ($77 billion), which is considerably less than the €100 billion rescue package granted some months ago by its eurozone partners.
Also, "some support came from the rumor on Spain possibly asking for a bailout shortly," Veles Capital analysts added.
In Russia, both key indices finished Tuesday session in the red. The RTS lost 0.38% to finish at 1,508.13, with the MICEX losing 0.31% to 1,485.63. Russian steelmaker and miner Mechel was the most remarkable story in the market. The net result of the company nosedived 220% in 1H 2012 year-on-year by US GAAP. The net loss for the period reached of $605 million, which marks a compares to the net profit of $501 million a year earlier.
Asian stocks posted modest gains Wednesday as skittish investors waited for a key US jobs report later in the week for signs of growth in the world's largest economy.
Japan's Nikkei 225 rose 0.1% to 8,795.10. Hong Kong's Hang Seng added 0.6% to 20,956.69.
Australia's S&P/ASX 200 gained 0.2 % to 4,439.60, a day after the country's central bank cut its benchmark interest rate by a quarter percentage point in response to global economic uncertainties. Markets in mainland China and South Korea were closed for public holidays.
Wall Street stalled Tuesday after Spain's prime minister said that he's not preparing a request for a bailout. Traders have been anticipating for the past month that the Spanish government would ask for help. Spain needs to ask for money from Europe's bailout fund before the European Central Bank can start buying Spanish government bonds.
The Dow Jones industrial average fell 0.2% to close at 13,482.36. The S&P 500 index rose less than 0.1% to close at 1,445.75. The Nasdaq composite added 0.2% to 3,120.04.
In Europe, stocks fell, reacting to the official announcement by Spanish Prime Minister Mariano Rajoy that the country would not soon seek a financial bailout. The Stoxx Europe 600 index lost 0.3% to close at 271.62, with the CAC 40 index also falling 0.6% to 3,414.23. The UK's FTSE 100 lost 0.2% to 5,809.45 and the DAX 30 closed 0.3% lower at 7,305.86.