Market Buzz: Traders eye US elections, Greek austerity showdown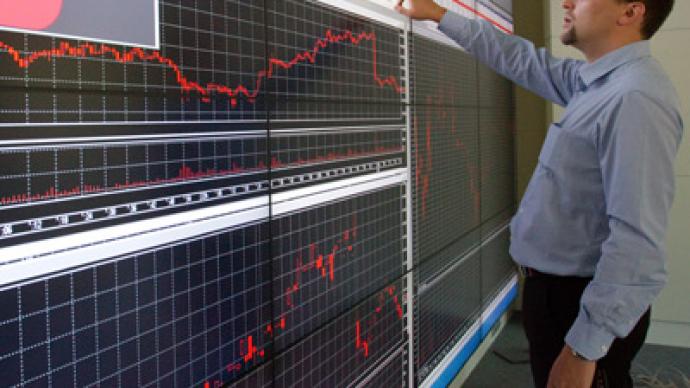 Anticipation surrounding the US Presidential elections and a leadership change in China pushed global stocks higher Tuesday. A decision by Greek Parliament on another austerity package will be another focal point for investors Wednesday.
In the US, President Barack Obama is projected to be reelected for another four-year term following a tight Tuesday race against Republican challenger Mitt Romney. Traders agree that the country's looming 'fiscal cliff' – tax hikes and government spending cuts set to automatically take place unless Congress passes a budget by January 1 –is currently the most pressing issue for the US economy.The total impact could be as high as $800 billion next year."No matter the outcome [of the US Presidential elections] we could see volatility pick up in the latter part of this week as the US fiscal cliff will be the next thing for investors to focus on," Angus Campbell, Head of Market Analysis at Capital Spreads wrote in an email.Russian stocks finished Tuesday session on a positive note. The RTS added 0.24% to close at 1,449.13, and the MICEX was up 0.43% to 1,446.46. That growth was backed by gains in European floors, expected growth in the US and higher oil prices, Darya Pichugina of Investcafe explained.The end of Hurricane Sandy and expectations on the outcome of the US elections pushed oil prices higher, with Brent adding 0.75% and WTI climbing 0.34%, Pichugina said.Benchmark oil for December delivery jumped $3.06, or 3.5%, to finish at $88.71/bbl in New York on Tuesday. In Greece, investors are watching to see if Athens legislators can pass the austerity package required for the country to receive another vital bailout loan. Without that loan, Greece faces the prospect of going bankrupt this month and possibly leaving the eurozone.And though current Chinese Vice President Xi Jinping is widely expected to become the country's next leader, markets will be monitoring news of how the country's new leadership plans to tackle the economic slowdown. Asian stock markets fell Wednesday as traders watched the final hours of a cliffhanger US presidential election. Japan's Nikkei 225 index opened higher but then fell 0.1% to 8,965.17. Hong Kong's Hang Seng lost 0.2% to end at 21,908.29. South Korea's Kospi fell 0.2% to 1,924.72. Benchmarks in mainland China, Singapore and Malaysia also fell. Australia's S&P/ASX 200 rose 0.2% to 4,491.60. Benchmarks in New Zealand, Indonesia and Taiwan also made gains. US stocks closed higher on Tuesday. The Dow Jones added 1% to 13,245.68. The S&P 500 rose 0.8% to 1,428.39. The Nasdaq gained 0.4% to 3,011.93. Stocks also finished higher in Europe. Britain's FTSE 100 rose 0.6%, the DAX in Germany was up 0.7% and France's CAC 40 added 0.9%.
You can share this story on social media: