Market Buzz: US 'stats of the nation' drive bourses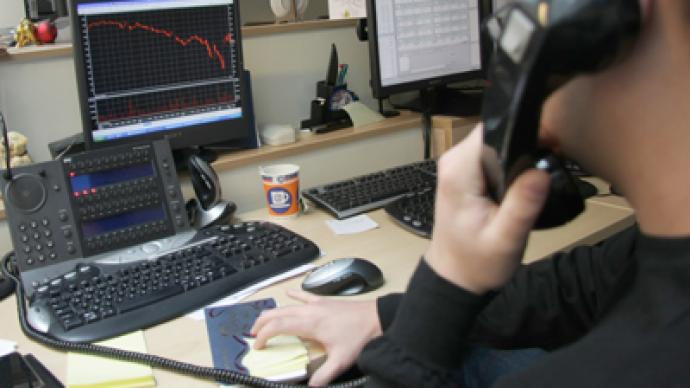 Russian investors are expected to be looking overseas, where the US stats are set to be a major newsmaker during the entire week. On Monday the world's biggest economy will release its December durables figures.
"During the day Russian floors will be mostly focusing on an overall news environment and the way foreign investors behave," according to Yulia Voitovich, an analyst at Investcafe.As for the US durable report, analysts expect a 1.8% month-to-month increase of the December figure. "Excess of the actual reading above the expected could support the world stock indicators," she added.And given positive closure of Friday trading in the US and mostly in Asia, Russian stocks may also open higher on Monday, Voitovich said.Domestic markets were positive on Friday. The RTS added 0.01% to 1, 618.84 and the MICEX was up 0.88% to 1,618.84.Asian stocks are mostly up in early Monday trading, with Shanghai Composite going up 1.5%, Hang Seng rising 0.51% and just Nikkei going down 0.08%.In Wall Street news, the most anticipated block of unemployment data is set to be released on Friday. The Labor Department releases its first monthly employment report for 2013. Overall, unemployment is now one of the key economic issues the US authorities target. So far the unemployment rate has remained above and beyond a desirable figure. Last year it held steady at about 7.8%, while 6.5% serves is the target.Stocks in the US ended last week on a positive note, with the Dow Jones adding 1.8%, the S&P rising 1.1% and Nasdaq going up 0.5%.European markets finished broadly higher on Friday, where Germany leads the region. The DAX was up 1.42% while France's CAC 40 added 0.69% and London's FTSE 100 rose 0.31%.
You can share this story on social media: