Market Buzz: Looking for an upside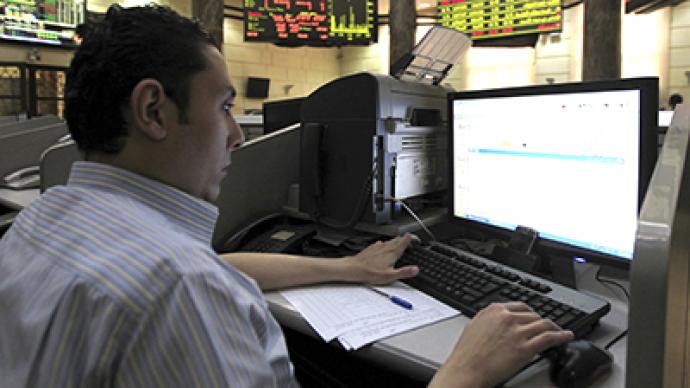 Russian markets are most likely to open with slight decline after finishing in negative territory on Tuesday.
Both Russian indices closed in the red, with the RTS dropping 0.7% and the MICEX sliding down 0.8%.European markets finished lower as well on Tuesday, despite some good news being released. Germany posted its Zew Indicator of Economic sentiment, which came in higher than expected, and eurozone finance ministers approved the next tranche of emergency aid for Greece. The DAX is down 0.68%, France's CAC 40 is lower by 0.59% and London's FTSE 100 is lower by 0.03%.North American stocks closed in mixed territory with the Dow Jones and the S&P gaining 0.5% and 0.4% respectively, with the NASDAQ dropping 0.1%.Asian markets are trading low today with all the key indices in red territory. Hong Kong's Hang Seng is down 0.2%, Japan's Nikkei is sliding more than 1% and China's Shanghai Composite is lower by 0.4%.Brent crude oil is reduced to $ 112.1 this morning, after it overcame a price of $ 112.5 per barrel on the previous day's trading. An improved macroeconomic situation in Europe, as well as expectations of growth in US oil and petroleum reserves supports the price.
You can share this story on social media: