Russian ad business bucks the crisis trend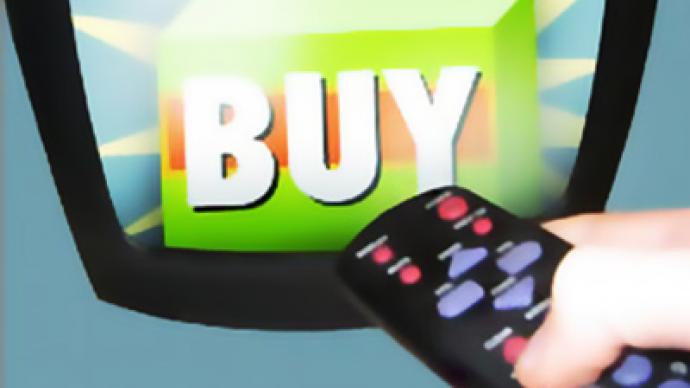 Crisis or not, companies in Russia are splashing out on advertising. Ad spend is expected to show a double digit growth of 16.5 percent in 2012, according to a survey by the UK-based WARC marketing information service.
In 2011 about $10.4bn was spent on adverting in Russia and is expected to reach over $12.2bn by next year. This is a bigger increase than the projected 14% growth in India and 11.5% in China. The survey shows the crisis hit Euro zone countries at the bottom of the list. Italy is in last place with ad spend barely changing at 0.2% growth, followed by France with 0.8% and Germany with 1%.Vladimir Evstafiev Vice-President of the Russian Association of Communication Agencies (RACA) says "2011 was very successful and showed the ad market in Russia has been recovering. If the fourth quarter of 2011 hadn't been poor due to the world crisis the year would have shown a 25% gain".Vladimir Evstafiev points out that ad market always reflects the situation in the national economy. In 2010 the Russian consumer market showed growth which was reflected in the growth of the ad market in 2011. The delay is caused by an industry peculiarity, where the entire budget is always planned a year ahead.There are also a number of important factors, besides a stable economy, that play a crucial role in a young ad market like Russia. They should be taken into consideration when making forecast for the following year, believes Mr. Evstafiev.One of the most important is so-called 'media inflation'. "In Russia prices for adverts have always been low and they are increasing every year, trying to catch up with the Western market. For instance, one minute spot in the upcoming Oscar show is worth $2 million, what equals a month's ad operation revenue on Russian TV. Prices still have space for further growth", says Vladimir Evstafiev.It is also very important, points out Mr. Evstafiev that many Western companies before entering the Russian market run a promotional campaign, contributing to Russian ad market growth. In the Far East Russian region Western well known ad companies are joined by ad companies from China and India. "Besides, Russian businessman are contributing to the national ad market, more local ad companies emerge and more people in Russia are eager to invest in the industry", adds the expert.If all these factors are positive, according Mr. Evstafiev's cautious prognosis, in 2012 the Russian market will gain 15% growth, provided there is no stagnation in the national economy, like in 2008. The following year the local ad market dropped 30% in absolute figures.
You can share this story on social media: