Is small business a big problem in Russia?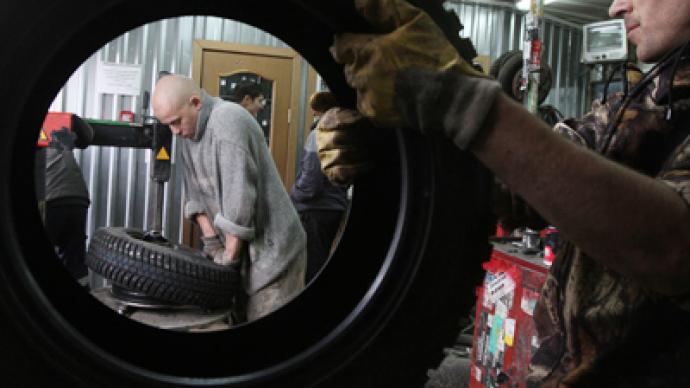 Starting a small business in Russia is a challenge despite large government investment and support programs.
President Dmitry Medvedev talks about administrative pressure, high energy bills as major problems, as well as the lack of know-how among those running small concerns.About half the owners of small and mid-sized enterprises in 40 regions of Russia say they faced serious difficulties starting the business, according to new research by the Russian Organization for Small and Medium Entrepreneurship or "Opora Rossia".In 2011 the Government spent 124 billion roubles on support programs. But it isn't a plaster for all sores, experts say."Money infusions should come along with policy changes," stressed Vice-President of Opora Russia Vladislav Korochkin. "As for energy companies, they should be more customer-oriented. State corporations should implement mechanisms to prevent corruption, which hinders fair competition".According to Mr Korochkin, demonopolization of state corporations and fundamental change of the existing supply system would give access to governmental contracts for thousands of small enterprises. "Now Russian small suppliers are welcome at foreign companies like Volkswagen and Boeing, but they can't get contracts with Russian corporations", he says.In 2011 the amount of small enterprises in Russia slightly grew due to a simplified registration procedure, but the dynamic is negligible, says Mr Korochkin. "How to stimulate the creation of new enterprises and how to attract young people to small business – these are the main questions we should answer in the near future", he said.According to the research, more than half of businessmen say, regional authorities should do more to support small business. Meanwhile about 70% of entrepreneurs consider their regions a favourable place to do business. Moscow region, Krasnodar and Stavropol regions in the south of Russia, Samara in the Volga region top the ratings for a good business environment.The Russian Government launched a number of programs both federal and regional including creation of business incubators providing support resources and services for enterprises. The authorities also approved several decrees and amendments ensuring fairer competition.
You can share this story on social media: