A new lease on leasing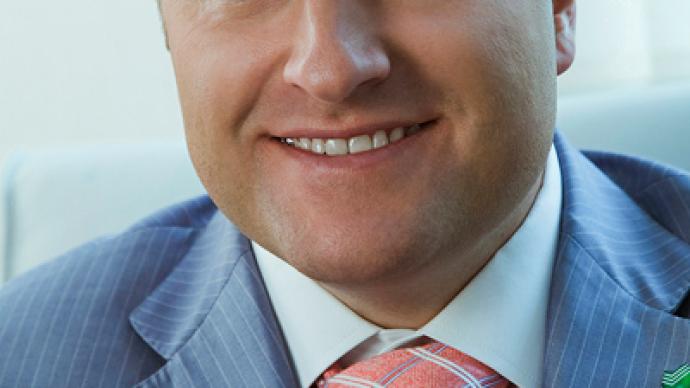 The Russian leasing market is expected to post strong growth in the coming year. Business RT spoke with the General Director at Sberbank Leasing, Dmitry Zotov, about what is driving growth and the outlook for the sector.
RT: How did the structure of the leasing sector change during the economic downturn?
DZ: "The market volume of leasing deals has grown to 730 billion roubles – over performing the 2008 results. The sector is growing at a rapid pace with railway and aero transport comprising the major part of new business and leasing portfolio during 2010. Sberbank Leasing together with VEB-Leasing and VTB-Leasing managed to triple the volume of new business and significantly increase their leasing portfolio. Sberbank leasing market share was estimated at 14% with the top three total market share estimated at 40.8%. In 2010 the share of standard leasing package in the portfolio has grown to 5.9% from 4.9% in 2009. Also, thanks to regional business activity small business has increased its share of the leasing portfolio to 12.6% from 4.2%. "
RT: What are the main drivers for leasing growth?
DZ: "First of all, the market slowdown in 2009 has provided a low base effect and the recent business rebound, along with improved leasing conditions, have encouraged companies to take up leasing. Leasing provides businesses with attractive financial schemes, scheduled payments, taxation transparency and ample amenities for business development.These leasing advantages and many more others including, for example, accelerated amortization for real estate assets reducing taxation, make leasing more favorable than loans and credits which increase the corporate debt burden. Leasing growth will depend on market activity, economic factors and investment potential of regions. We anticipate that the leasing business will become more in demand in regional Russia. Notably, we expect a 35% leasing increase in Urals Federal Region.We are forecasting a 35% increase in new leasing this year to a 980 billion roubles, with a further 15% year on year growth until 2013."
RT: Which industries are driving leasing growth?
DZ: "The leader position in leasing will be taken by the auto transport sector, along with aviation and railway transport. It is logical, since this type of equipment has a relatively short usage timeframe, and many companies simply have to modernize their fleet as soon as the economy picks up, with lessors more affordable. However, the most anticipated growth is likely to come from real estate sector. It had a miserable portfolio share in previous years due to several economic and legal issues. Above all, we are looking at increased interest in IT equipment leasing, which needs more specific leasing conditions due to rapid software change. Sustainable market growth will depend on expanding the sales chain and focussing on box sales through banks and vendors (direct equipment producers). Today only 13% of leasing sales are made through vendors and 6% through banks, while in Europe vendors and banks leasing sales share are 28% and 34% respectively. That reflects slow financial system development and legislative barriers. "
RT: What are the main advantages of leasing compare to loans?
DZ: "The nature of leasing gives it a number of advantages compared to other methods of financing. Initially, Leasing is a fixed expense offering a long-term financing – up to 7 or even 10 years. Secondly, it provides an opportunity to acquire (at minimum initial expenditure) modern equipment or real estate properties. This allows the lessee company to obtain required assets without the need to accumulate the total amount of the purchase price from internally generated funds. Leasing allows the lessee to include periodic payments under a leasing transaction into the company's cost of production – and therefore reduce corporate income tax as soon as leasing payments are fully tax-deductible. Above all, using regular depreciation rates multiplied by a special "leasing" factor of up to 3.0x lessees can apply a technique of accelerated asset depreciation. This allows the lessee, on the one hand, to recoup the original investment faster – and on the other hand faster depreciation reduces the company's property tax amount. The depreciation period, which is shortened by the accelerated depreciation rate under a leasing arrangement, is often very close to duration of the leasing contract. This allows a lessee, at the expiry of a leasing contract, to receive the assets at their book value – which at that time is close to zero. This allows the former lessee to avoid the need to calculate and pay property tax on that asset."
RT: what is the outlook for leasing growth?
DZ: "The leasing business in Russia has significant potential considering the relative lack of leasing services here compared to Europe. We expect to double new business deals in cost terms and our leasing portfolio in 2011. Our focus for 2011-2013 is to increase business by implementing and accomplishing 4 types of sales models including direct sales, banking sales, sales through vendors and mobile bank sales as one of the most modern and promising. Sberbank leasing has set a target to increase its regional presence, opening over 15 new branches in 2011 and 60 regional offices by 2013. However, business activity, as well as the situation in the leasing industry, will depend primarily on economic growth, stability, and no adverse legislative changes."
­James Blake, Elena Lokteva,  RT