Sberbank announcement on investment banking expected within weeks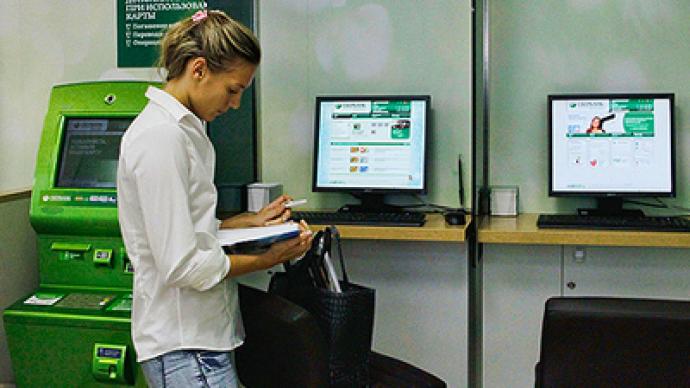 Sberbank is considering creating an investment bank division, and is currently analyzing all potential partners and core investment companies in Russia, as plans to buy Troika Dialog remain in limbo..
­Head of Sberbank, German Gref , says the bank at the first stage of deciding between organically growing its own investment banking capacity or buying an existing player.  He says Russia's largest bank will have made up its mind within the next few weeks, but that if it decides to grow its own capacity organically it will be a longer term move.

"We are finalizing the elaboration of the most feasible scheme of the project, there are two options which involve the acquisition of the investment company or creation from scratch. Buying into investment company capital and creating the system on the base of existing company with profound data base and experts is considered as the most efficient and faster to apply, albeit the deal has not yet been agreed with potential participants. Though, there is the possibility of creating this capacity from scratch, that is, "Plan B". If we decide to start development from the scratch, we expect the project to be launched in 2.-2.5 years to the level of scale needed in this business, assuming the optimistic scenario."

The Sberbank supervisory board has outlined two potential companies which could be involved in building up an investment bank business for Sberbank, with most market analysts focusing on plans to acquire Russia's oldest investment banking house, Troika Dialog. It was anticipated that an announcement on a purchase plan would be announced earlier in February, but no plans have yet been unveiled.

Ruben Vardanian, President and co-owner of Troika Dialog, said that a proposal by Sberbank to buy Troika Dialog may have interesting expansion possibilities for both,  but noted that no agreement has yet been reached.

"There are more advantages than disadvantages from this kind of a deal, as well as lots of issues and dubious aspects to be reviewed. The emergence of such a tandem would drastically strengthen the positioning of the Russian commercial investment banking business, not only in Russia but also abroad. I understand the turmoil around this statement as well as can prove that the facts are adulterated and yet no agreement has been negotiated. "     
Vardanian added that apart from the attractive side of the deal both institutes are independent and have a big share on the market in financial sector, although there are several alternatives

"Sberbank is Russian bank number one and possess all resources and data to launch its own investment bank business as well as doing business with Sberbank could be a good chance for all companies to participate and succeed in the project. On the other hand Troika Dialog is already taking part in similar project in a partnership with Standard Bank thus the deal can involve more precise decision depending on scenario."

Herman Gref mentioned that Sberbank is looking to create a global investment bank capacity in a major undertaking. 

"At the first stage of the investment bank functioning, it will attract or employ approximately 200 specialists, and as soon as the business develops the team will increase up to 1500-2000 specialists."

InvestCafe analyst, Kirill Bushuev, says that Sberbank is negotiating a potential buyout of Troika from a position of strength, being Russia's largest retail bank, with more than half of all Russian banking deposits, and having considerable loyalty.

 "Sberbank has a very well developed and extensive client base which has been already tested with several new services of the bank such as broker service, where Sberbank has shown an outstanding performance with highest turnover from operations. That means that the bank is capable of establishing its own investment banking assuming its presence in all around Russia that adds him more and more clients and stability and credibility of the bank.   Troika Dialog on the other hand is more technologically and professionally prepared for such a narrow operations limited with investment banking. Troika Dialog has a pool of investors from the West and has a remarkable client chain with vast variety of customer profile but mainly VIP. So that could be a good alliance for Sberbank and Troika assuming different customer profile and coverage area. Although, the deal depends on price and value. Troika is not likely to sell its shares on a low price assuming market favorable conditions, besides Sberbank is not willing to pay more until the market moderates.  Talking on the scheme of the deal, if the deal is agreed the companies will create a separate company, a subsidiary. No shares swap is admissible."