Safe harbor for Russians' savings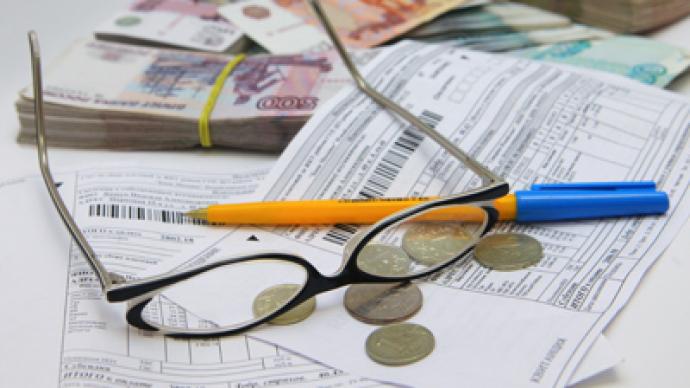 As the world economic unrest is largely expected to continue into 2012, there's little room for the average Russian to save.
Data from the Federal State Statistical Service (Rosstat) says that the real disposable income of people in Russia stands at about 21,000 roubles, where almost a half of that is spent on food. And research from Russia's National Agency for Financial Studies (NAFS) shows that more than a half of Russians don't put any money aside at all.
Deeper into Deposits
Deposits and cash remain the most popular saving tools, seen as the most reliable "Grandma recipe," says Guzelia Imaeva, a head of NAFS. For an average Russian, unwilling to take a risk with their pint-sized savings, it would be better to deposit the money and relax, says Natalia Smirnova, general director at Personal Advisor Financial Planning Association. Deposit accounts are the best understood saving tool among Russians, agrees Imaeva. "And the System for Deposit Insurance, which secures allsums up to 700,000 roubles, makes people feel safer," she adds. The choice of a currency isn't easy though. Imaeva of NAFS says almost 40% of Russians choose the Rouble and will keep doing so in 2012. Smirnova, however, advises "not to put all your eggs into one basket." "It's difficult to say at the moment which currency will be the best choice next year. So, I would advise to choose a multi-currency deposit, where one can diversify the risks between Rouble and the major world currencies – Dollar and Euro," she says.
Not so glistening gold
The prospects for gold after setting another record in September 2011 at $1,864.15 per ounce, remain vague, however. In case of a complete market meltdown investors might turn to the most reliable assets, such as US treasury bonds and leave all other the less risky assets, Smirnova believes.Hachatur Gukasyan, Head of Financial Consulting at Troika Dialog, also says gold won't look too attractive next year. But should the world economies introduce other rounds of money injection, with QE3 being launched at some point next year and the EU easing its monetary policy, precious metals like gold and silver could become attractive again, Gukasyan concludes.
Advice for the Wealthy
Despite the upsetting statistics from Rosstat, some Russians do have bigger sums of money they can invest. Aleksandra Melnikova, Alfa – Bank analyst for a consumer sector, says that around 10% of Russians can be classified as wealthy, while the remaining 90% are probably those Rosstat statistics refers to. So, with more money in the pocket, one can take a broader look around, says Smirnova."If one has at least 300,000 Roubles, it would be reasonable to think of something beyond a deposit. And since one has more than 500,000 Roubles, he can start looking at a stock market," Smirnova classifies.Going shopping to a stock market one should look at the banking sector that'll be one of the most interesting places "should American and European authorities realize further measures to stabilize the financial sector," explains Gukasyan of Troika Dialog.The oil sector – a traditional front runner – could even gain some speed, should conflicts in the Middle East escalate."I would also advise to pay attention to metal companies, they could find themselves among the market leaders," Gukasyan concludes.
Anastasia Kostomarova, Business RT
You can share this story on social media: