Russian savings and funding for the real economy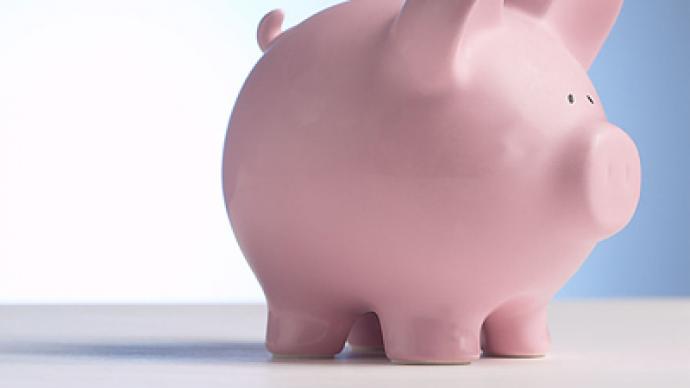 With Russian savings and the role played by saving in the Russian financial system currently in focus with attempts to encourage Russians to save more, Business RT spoke with Sergey Moiseev, Deputy Director of Financial Stability at the Bank of Russia.
RT: Today the share of bank lending of total investment into the real economy is at 7%. Why don't Russian banks take a more active part in the investment process? What problems are there?SM: "There are problems on both sides, on the part of borrowers and on the part of suppliers of financial resources. As a rule, borrowers hope to get money for a long period of time, while banks can't afford to take all kinds of interest rate risks, currency risks associated with lending money long term. On the other hand, the majority of the companies willing to borrow today aren't financially strong enough to pay the rates on offer.
So, banks usually finance current assets of Russian companies, about 10% of the total, with the remaining money coming from company profits. To buy equipment with money lent by banks is too risky.And, I should say, Russia isn't too much different from Europe in this respect. In some cases banking funding of fixed assets could reach about 30%, but generally the structure of funding the real economy is comparable."RT: One of the major issues for Russia's banking is lack of long term money, with deposits for about 2-3 years prevailing on its liabilities side. Why is that?SM: "Nobody here in Russia is ready to deposit their money long term, as they are neither confident in our financial institutions nor satisfied with the terms most banks offer today. The average deposit rate is at 6% now, and the minimum forecast inflation is at 7%, which leave people with a loss.So, we need a gradual economic development, and when the situation stabilizes, there'll be no need to push people to deposit long term."RT: What new saving tools which will be both clear enough for people and profitable for bankers do you expect to come to the market?SM: "There are housing deposits, that the Government can add their money to, and that are more reliable as the Agency for Deposit Insurance can provide for some more guarantees. Also, there's the idea to shift the concept of irrevocable deposits to saving certificates. But neither of them, I think, will become popular. "
James Blake, Anastasia Kostomarova, RT
You can share this story on social media: