Russian ruble becomes Crimea's second official currency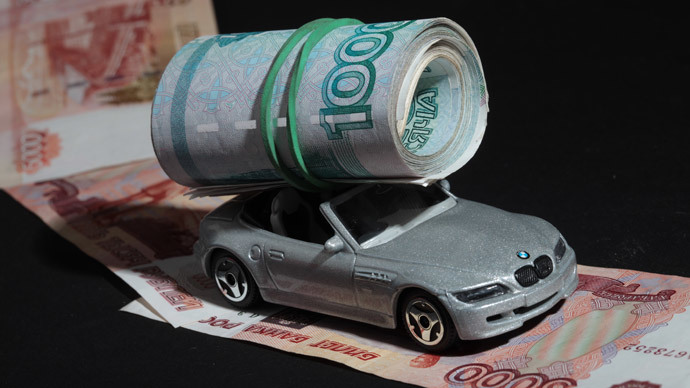 The Crimean parliament has announced the Russian ruble will become the second official currency of Crimea and will be circulating alongside the hryvnia until it is withdrawn in 2016.
The decision marks the first step in the peninsula's economic integration with Russia, after Crimea's citizens overwhelmingly voted for joining Russia in Sunday's referendum.
"The official currency unit of the Republic of Crimea is the Russian ruble, and until January 1, 2016, the Ukrainian hryvnia would be also the official currency," the parliament's official website says.
The parliament has also approved the temporary statute on the Bank of Crimea. "The organization of money circulation and withdrawing them (hryvnia) from circulation on the territory of the Republic of Crimea would be made exclusively by the Bank of Crimea," the resolution reads. "The Bank of Crimea without any fees performs transactions with budget funds of the Republic of Crimea, as well as transactions regarding public debt management of the Republic of Crimea."
The key goal of the Bank of Crimea is to provide stable currency circulation, "development and strengthening of the banking system, providing effective and faultless operation of the payment system," the resolution adds.
The Central Bank of Russia (CBR) will be largely assisting the introduction of the ruble in Crimea, the Izvestia newspaper quotes sources in the CBR. It'll fix all the technical issues to have the ruble circulating in Crimea within a week. Mobile cash processing centers are ready to be delivered to Crimea, the paper added. The centers would allay threats from for Kiev that grants to the newly independent republic would be cut. The cash centers will provide humanitarian aid in rubles, pensions, grants, as well as effect non-cash payments, which will effectively turn them into local treasuries.
You can share this story on social media: