Market Buzz: Doldrums of oil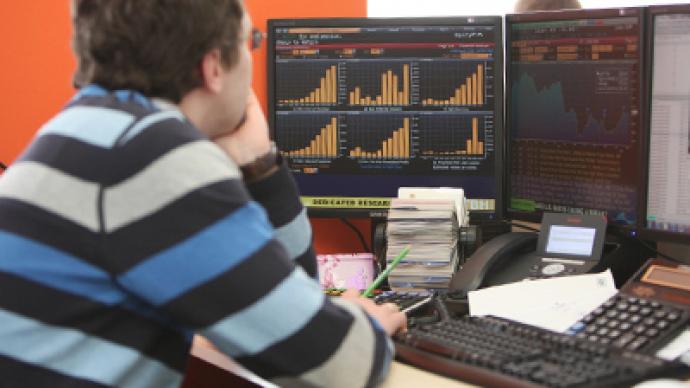 With oil prices heading skywards, global investors are becoming increasingly cautious about a repetition of the 2008 scenario. In any event, the vast supplies of black gold in Russia have not proven strong enough to support its trading floors.
Data from both the American Petroleum Institute and the US Department of Energy indicated lowering oil supplies in the country, which backed the prices. Brent was up by marginal 0.02% to $124.07/bbl, with WTI going down 0.67%, to $106.55/bbl.However, it seemed not to be sufficient reason to global investors to flow to Russia. The results of Wednesday's placement of Russia's federal loan bonds, due to mature in 2019 and worth around $103 million, were disappointing. A low demand for Russia's Government bonds pointed to lingering investor wariness over the Russian economy.The RTS and MICEX ended Wednesday's session in the red, down 0.36% to 1,686.8 and 0.44% to 1,551.8 respectively.The overall domestic news background was quite poor. In Russia's corporate world, Fitch downgraded its rating forecast for Russia's oil major Rosneft. Given the company's plans to boost its capital expenditures, the announcement came as no surprise at all, Vitaly Mikhalchuk of Investcafe said.
You can share this story on social media: