State's stake in Russia's Rostelecom could go on sale for $5bn
Published time: 26 Apr, 2013 18:55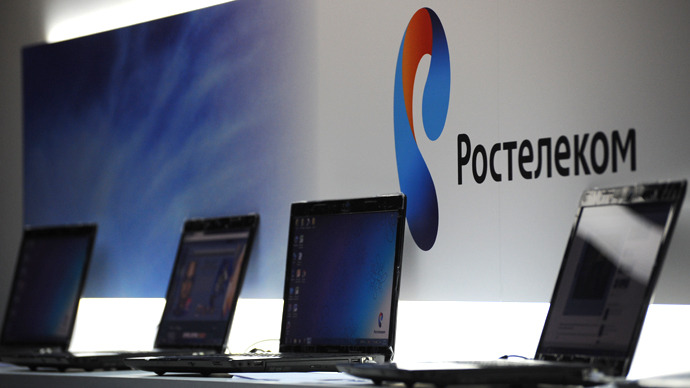 Russia may sell a controlling 52.3% stake in the country's biggest telecommunication operator, Rostelecom for at least $ 5 billion this year.
"I think that would be right for the government to sell all of its stake this year," first Vice Prime Minister, Igor Shuvalov told Bloomberg in an interview.

Russia is currently carrying out a privatization program, which Shuvalov is supervising.

"The company has accumulated a lot of problems, but we believe that the majority of shares can be sold for at least $ 5 billion," he added. According to Shuvalov, the decision will be made "no later than the fall."

In mid-April, the head of the Federal Property Agency, Rosimuschestvo, Olga Dergounova suggested 100% privatization of Rostelecom might take place later this year.

Earlier this year Vedomosti financial daily reported, the biggest minority shareholder of Rostelecom Konstantin Malofeyev was in talks to sell his 10.5% stake. It was rumored, Malofeyev evaluated one share of the company at 167 rubles, which is $5.34 and therefore his entire stake cost 51.6 billion rubles, or $1.65 billion. Based on Malafeyev's calculations the price for the State's stake could be upwards of $8 billion.

Rostelecom merged with another telecommunications operator, Svyazinvest and ahead of the deal the government approved an assessed value of one ordinary share of Rostelecom at 136.05 rubles, or $4.35. The total value of all ordinary shares at such an evaluation would be 400.4 billion rubles, or $12.80 billion.