Government fears Russia may slip into recession by fall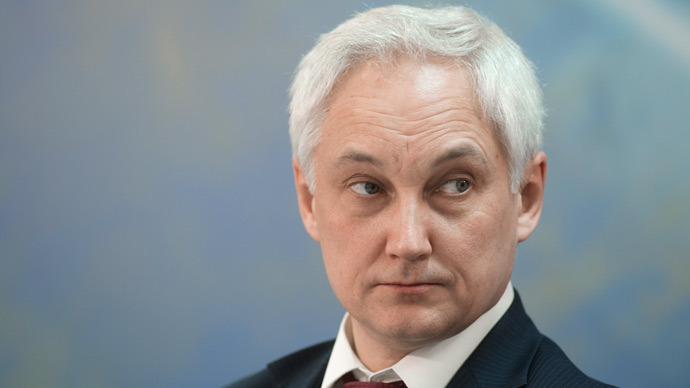 The Russian economy could slip into recession by the fall if additional stimulus measures are not taken says Russia's Economic Development Minister.
"We shall be proposing economic incentives. There will be a conference at the President's office on this theme. There have been some under Prime Minister Dmitry Medvedev already," Economic Minister Andrey Belousov said. 
He added that "such measures must be taken urgently, because we need to get out of the situation we are in now in order to avoid a recession."
On Thursday the Economic Ministry cut a number of macroeconomic forecasts for 2013. The growth of GDP, industrial production, capital investment will be smaller than expected, while the capital outflow from the country will increase.
According to the Ministry, industrial production in Russia will increase only 2% in comparison with the previously predicted figure of 3.6%.
Expectations for industrial capital investment have also fallen from 6.5 to 4.6%.
The slowdown of capital investment and zero export growth are the main factors affecting the GDP forecast for 2013, Deputy Economic Minister, Andrey Klepach told reporters. 
Russian GDP will grow just 2.4%, compared to the earlier forecast of 3.6%.
The poor performance of the Russian economy is mainly due to the lack of recovery investment spending, Ivan Tchakarov,  Chief Economist at Renaissance Capital told RT Business.
"This more disappointing than expected economic performance is driven mainly by the fact that the recovery investment spending that we were hoping to see in the beginning of this year following the political cycle last year has unfortunately not materialized and I think this is driven in turn by combination of global uncertainty  and a lack of confidence here in the country," Mr Tchakarov said.