Weaker industrial output figures point to renewed slowdown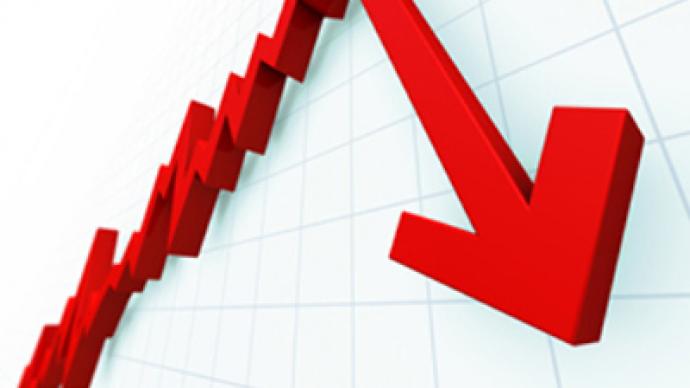 The State Statistics Service has posted preliminary industrial output figures for July showing output falling to 5.9% year on year for the month, down from 9.7% in June and 12.6% in May.
Industrial output fell by a weak 0.1% month on month in seasonally adjusted terms, extending the 0.5% decline reported in June, with Vladimir Salnikov from the Center for Macroeconomic Analysis and Short-Term Forecasting warning the figures could be pointing to a renewed slowdown or worse.
"That industry is showing a continued slowdown in production over two consecutive months, could actually mean slipping into stagnation"
Vladimir Osakovsky, at UniCredit, notes in a report that that the results were weaker than generally forecast.
"The scale of the slowdown was much stronger than expected, as the final industrial output reading came considerably below our (8.5% year on year) and consensus (8.2% year on year) expectations."
Troika Dialog analyst Anton Stroutchenevski, suggested the production decline was due to seasonal factors, tough weather conditions and the increasing attractiveness of imports.
"Due to extreme weather conditions, buckwheat production fell by some 41.4% year on year, wheat flour by 5.2% year on year, and meat products 5.9% year on year. In contrast, production of non-alcoholic beverages rose by 41% year on year. We also note that auto producers reported a temporary shutdown of production because of the unusual heat, although the data has so far has failed to show any meaningful effect of this. Domestic demand seemed to be rather high, resulting in significant expansion in the production of cars and trucks. Meanwhile, output lagged in export-oriented segments of the chemicals and metallurgy sectors. Tracking back to the last report on 1Q2010 by the Ministry of Economy we notice that exports grew by 4% while imports jumped by 28%."
According to the Federal State Statistics Service, the manufacturing industry was the main source of industrial slowdown in July 2010, with declines in the food industry, chemicals, pulp and paper manufacturing, machinery and equipment.
Osakovsky notes that the sectors that slowed the most in July were those that expanded the most over the past year.
"The pace of expansion slowed from 18.7% year on year in May and 14% year on year in June. Mining also slowed to just 2.7% year on year growth, down from 4.4% year on year expansion in June. However, production and distribution of energy accelerated from 2.3% year on year in June to 2.5% year on year in July, apparently benefiting from robust energy demand due to record temperatures."
Troika Dialog economist, Evgeny Gavrilenkov, believes the further declines could reach a bottom by the end of the year.
"The base effect will diminish in the months to come, but we will see further deceleration in year on year industrial growth, possibly falling to around 7% by year end."
Stroutchenevski also referred to the end of the low base effect – reflecting the collapse of output during the first half of 2009 – and is also expecting a slowdown in the economic recovery.
"The industrial output data for July supports our theory that the peak of economic recovery was reached back in 2Q10, and the pace of that recovery should slow considerably in 2H10. The ongoing recovery of domestic consumer demand is unlikely to offset the adverse impact of fading low base effects, reversal of the fiscal stimulus in 2H10, and the persistent weakness of investment demand."
You can share this story on social media: