PM pushes for tax on owners of companies privatised in 90s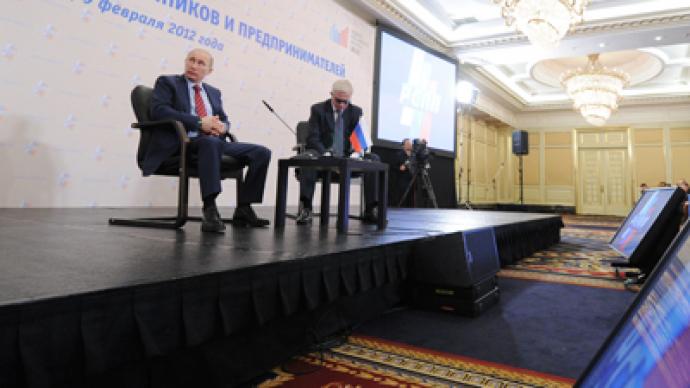 The owners of Russian companies privatised in the 1990s may have to pay a one off fee to bring them into law says Prime Minister Vladimir Putin.
The commercialisation in post Soviet Russia was a byword for corruption and violence. Many privatisations were underhand and shady. "This should be a one off payment or something of the kind," the PM told the Russian Union of Industrialists and Entrepreneurs (RUIE), giving, however, no further details."We need to turn this page over," PM said. "We need to provide a social legitimacy for the institution of private property." Company owners talking at the RUIE meeting had a vague idea about the game plan, and agreed the issue should be closed and forgotten."A lot needs to be clarified," David Yakobashvili, Chairman of the Bioenergy Corporation and a founder of Wimm Bill Dann, told Business RT. "Many companies were first privatized but then purchased 5 or 6 times. So, I don't know how it might be taxed," he said."It's more a social and psychological issue. It's an economic issue just to a small extent," added Alexey Mordashov, general director at Severstal.In the video RT Business editor Nick Poll gives his view on how the money should be paid back.
You can share this story on social media: