Russia signs first contract at Paris Air Show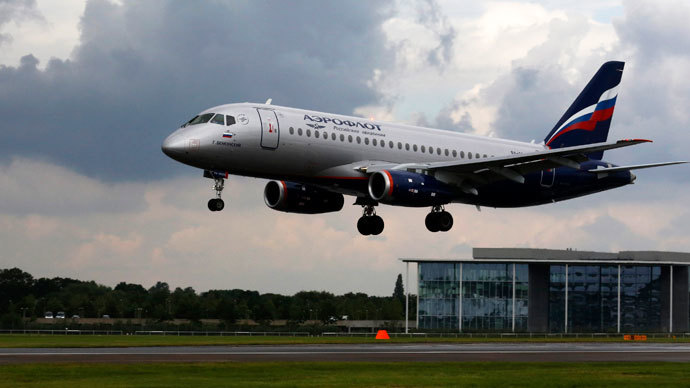 The Russian delegation has landed its first deal at the Paris air show, selling all-weather K-52 Alligator helicopter gunships to Iraqi officials.
Airplanes of all shapes, sizes, and nationalities have taken to the Parisian sky this week at 50th Le Bourget air show, and Russia has concluded its first sales on day two of the bi-annual exhibition.

The Iraqi order is part of a $4 billion re-armament package signed with Russia last year. Iraq picked the fighter helicopter, with its unusual design which the makers claim makes it more maneuverable and stable. It is said to be 30 percent more efficient than the American Apache attack helicopter.

The Alligator is made by Russian Helicopters, a subsidiarity of Oboronprom, which is part of the state company Rostec. Before the airshow the company had filled helicopter orders with Brazil and Turkey.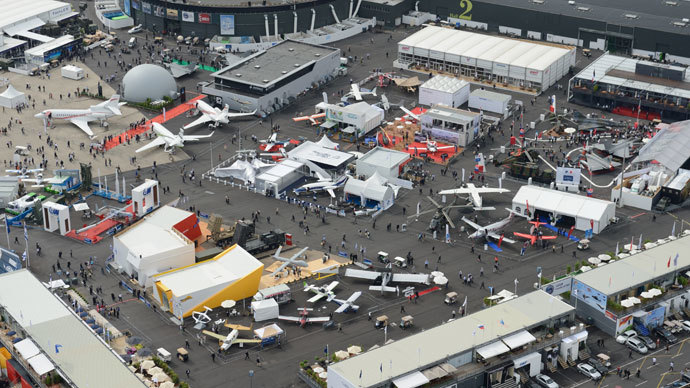 Day two also marked the delivery of  Russia's first Superjet to a Western client, in a contract with Mexican airline Interjet.

The jet arrived in Paris on Saturday and the 93 seat airliner is prominently situated in the display line, giving exhibition goers a first-hand look at what customers will experience once the plane takes to the skies next month.

Interjet plans to fly the aircraft from Mexico City, Guadalajara and Monterrey.

Originally scheduled for delivery late last year, the plane  took nearly six months longer to finish than expected. A second plane is scheduled for arrival next month.

The slow Sukhoi production and delivery obligations hasn't completely soured the relationship with Interjet.

"Of course I share some concern," SuperJet International CEO Nazario Cauceglia was quoted by ainonline.

"But the point is that we've got from SCAC and Sukhoi the assurance that Interjet has the priority today. Everybody knows how important it is to put successfully the aircraft on the Western market. This is a unique chance for all of us, and Sukhoi is as sensitive as we are about this," he added.

This year Sukhoi has fulfilled two other deliveries - one to Indonesia's Sky Aviation and the other to Lao Central Airlines.

In contrast, Boeing launched its 787-10 version of its flagship Dreamliner airliner which already has 102 orders worth nearly $30 billion.

The main aircraft competition this year is between Boeing and Airbus. Last year, Boeing beat Airbus in total number of orders, and took home over $37 billion in orders, and Airbus, only $16.9 billion.

Forty six Russian companies are displaying their machinery at the exhibition, and Russia, and previously the Soviet Union, have participated in every show since 1957. In total there are more than 2,000 companies from 44 countries participating.

Russia's Defense Minister, Sergey Shoygu, visited the international air show in Paris, where he watched the crowds applaud the Russian SU-35 fighter, which the French have prominently displayed at the center of a main exhibition avenue.

The second day of the Air Show also marked a cooperation agreement between Russian and European space bureaus, which have agreed to work closely to explore Mars.

The price of jet fuel has been a hot topic among clients, vendors, and patrons of the show. The price has more than tripled since 2003, which has forced airlines to become increasingly innovative in their approach to improving efficiency.

The Paris air show runs through Sunday July 23.