Russia creates $9bn bonanza for oil rig manufacturers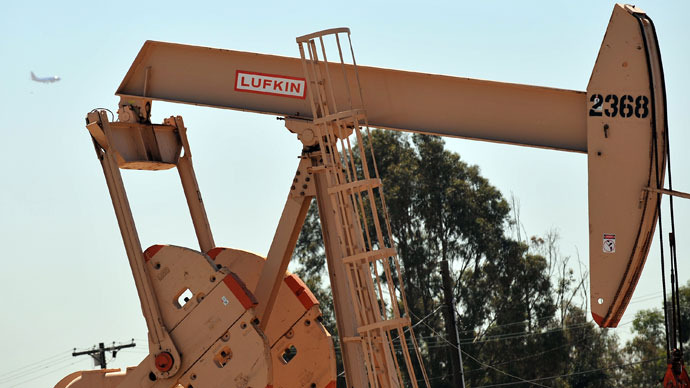 Russia is to replace its old soviet made rigs with modern ones able to drill in shale oil deposits, which could be a boom for manufacturers like National Oilwell Varco of the US and China's Honghua Group.
More than half of Russia's 1,835 oil and gas rigs are over 20 years old,  according  to VTB Capital research. The outdated rigs won't be powerful or advanced enough for producers such as Rosneft drilling in Siberia's shale rock, Bloomberg quotes field analysts.
Richard Anderson, the Chief Financial Officer of Russia's largest drilling rig operator, Eurasia Drilling, said that the US uses 250 rigs to produce just 700,000 barrels a day at the Bakken shale formation. The Siberian Bazhenov formation is many times larger, which means Russia needs several hundred new rigs. Supplying that number of rigs at an average of $35 million would cost $8.8 billion.
Rosneft and its partner Exxon Mobil, have just started to explore the Bazhenov shale formation in Siberia. Bazhenov is estimated to be the size of France, and could contain enough oil to more than double Russia's current reserves. The successful development of Bazhenov is seen as vital to maintaining Russia's reserves above 10 million barrels a day.
A lack of modern rigs remains a key stumbling block to developing Bazhenov, Bloomberg quotes industry analysts. Hydraulic fracturing, or fracking, at horizontal wells in Russia breaks even at $90 a barrel without tax breaks, they estimate. Russia's Urals is trading at about $102 a barrel.
Deliveries of new rigs will reach a five-year high of 105 units this year, according to VTB data. However, older rigs are being quickly retired, which may result in a capacity squeeze.
"New drilling rigs must be built," Bloomberg quotes Antony Crawford, the head for National Oilwell in Russia, whose company plans a factory east of Moscow. "This issue represents a clear and present danger to Russia's ability to maintain output during the next three to five years."
National Oilwell may sell five rigs to Russia-focused companies this year, according to VTB.  The largest US oil equipment supplier competes with China's Honghua and Russia's OMZ for orders. Oil is often more difficult to extract from shale rock and drill bits often need to turn 90 degrees and continue drilling horizontally, which is impossible with old rigs, oilprice.com writes.