Russian businesses eyeing North Korean transition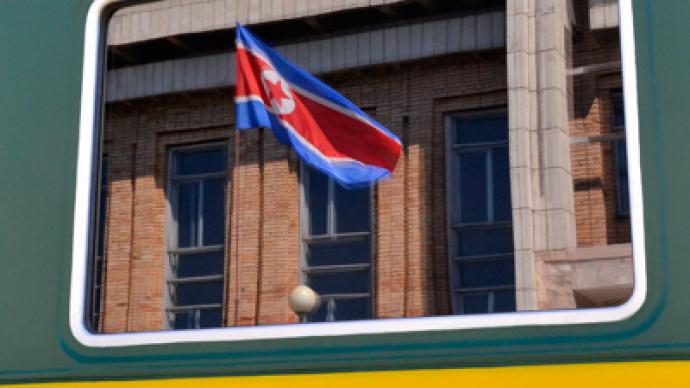 The death of North Korean leader Kim Jong-il has caught most of the world off guard. Beijing, Seoul, Tokyo, Washington and Moscow are all concerned about a smooth transition which will see Kim's youngest son Kim Jung-un take over the reins of power.
Russia and neighbour North Korea have always had close economic ties, and experts in Moscow believe the change in leadership shouldn't affect the projects the two countries are working on. Biggest of all are the Trans-Korean gas pipeline, and the Khasan-Raijan railway, which aims to restore connections between North and South Korea. The pipeline deal is still being discussed, and Russian Railways (RZD) completed the first step of the Khasan – Rajin project in October, saying all the works will follow its schedule.Markets  will also remain largely untouched, adds Sergey Glushkov, Investcafe analyst."Most likely we won't see any sharp changes in North Korea's policy after the leader is changed, so North Korean news won't have long – term influence on markets."The economic cooperation between the countries was especially dynamic in Soviet times. In the second half of 20th century USSR was not only the biggest foreign economic partner of North Korea, but also an important supplier of strategic materials and technology to the Republic. In 1989 North Korea's trade with Russia comprised 56.8% of the Republic's total trade turnover.Since then the volume of bilateral trade between the countries has decreased, with Russia now third on North Korea's list of its major economic partners. With trade turnover currently estimated at about $100 million a year. Russia´s Far East is the place with the biggest presence of North Korea´s businesses. One of the key areas of economic cooperation between the two countries has traditionally been involvement of North Koreans in a number of Russian industries, such as timber production, agriculture and fishing. According to some estimates, the number of North Korean specialists working in Russia is above 15 thousand.However, North Korea's outstanding debt estimated at $8.8 billion dollars remains the biggest issue restraining bilateral economic cooperation between the countries, says Russia´s Ministry for Economic Development.
You can share this story on social media: