NLMK shows good resuts despite tough market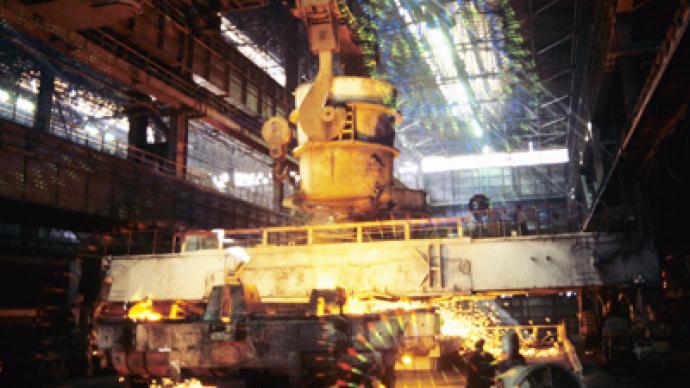 Russian major metal producer Novolipetsk Steel or NLMK boasts pushing steel production to the record level of 3.2 mln tones in the fourth quarter of 2011.
This is  9.6 percent increase  quarter – on –quarter basis, while for the year production was up 3.6 percent to 12 million tones.  "Production results of NLMK showed good dynamics amid a tough situation in Russia and in the whole world", says Pavel Emelyantsev from Investcafe.In 2011 NMLK bought a 50% stake in Steel Invest Finance (SIF) from the Duferco Group for $600 million. This purchase helped NLMK to push its annual sales up 12.4% to the record level of 12.9 million tonnes of steel products, experts say.The sale of higher-value-added products also grew significantly, and it could contribute to good results in 2012.Novolipetsk Steel plans to increase production in Q1 of 2012 by up to 15% or 3.6 million tonnes with the introduction of new steel-making vessels and renovation of older ones.
You can share this story on social media: